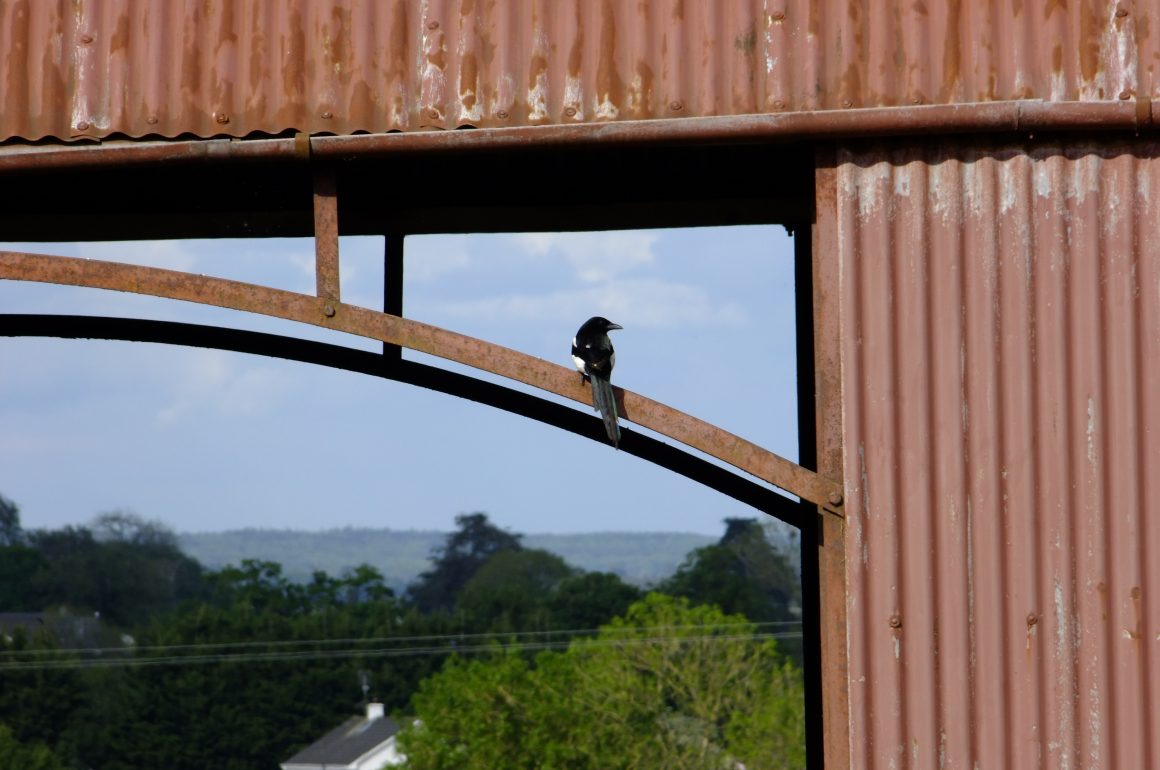 Anyone who follows my Instagram account may have seen a photo I shared earlier this week of one of the baby Sparrows peeking out of the container nest box…
I could actually see 2 of them peering out…
I don't know how many chicks there were in total, but I could hear them flapping their wings inside, so I knew it wouldn't be long before they fledged. Unfortunately I missed them fledging, and the container is now empty!
I haven't seen or heard them at all which I find a bit unusual – normally I would see fledglings being fed in the garden but there's nothing! I just hope they all made it…
With all the commotion and fighting that went on last weekend with the House Sparrows over the nest box, we thought it best to check it today being as it seems to have quietened down a bit and we were delighted to discover… 4 eggs!
The Starlings from the old wall in the farmyard also fledged last week, judging by the noise they made when they all landed in the big old fir tree down the road 🙂 Unfortunately I didn't take any photos of that!
The pair of Swallows mentioned in my last post appear to be making an effort at nest building in the old "roof"…
The Blue Tit pair are still going backwards & forwards to their nest but I don't know how long it will be before their chicks fledge. I would love to get a photo of the adults but they're very wary and won't go near the nest if I'm in the vicinity. I don't blame them for being wary though… there are so many predators around (sprawks, cats, rats, magpies etc). **
So, that's a quick update of what's still here, what's about to go, and what's gone already 🙂
** UPDATE: I managed to find a spot halfway down the steps where I was quite hidden from the Blue Tits. I know they always land on this post before quickly flying down into the nest so I focused my camera on the post and stayed like that for about 10 minutes. Then one of the adults landed with a juicy caterpillar & I pressed the button. I knew I had to be quick as I didn't want to disturb them & so the shot below is the one and only picture I took… that's why it's a bit blurry! The post they use to perch on is in focus though 🙂