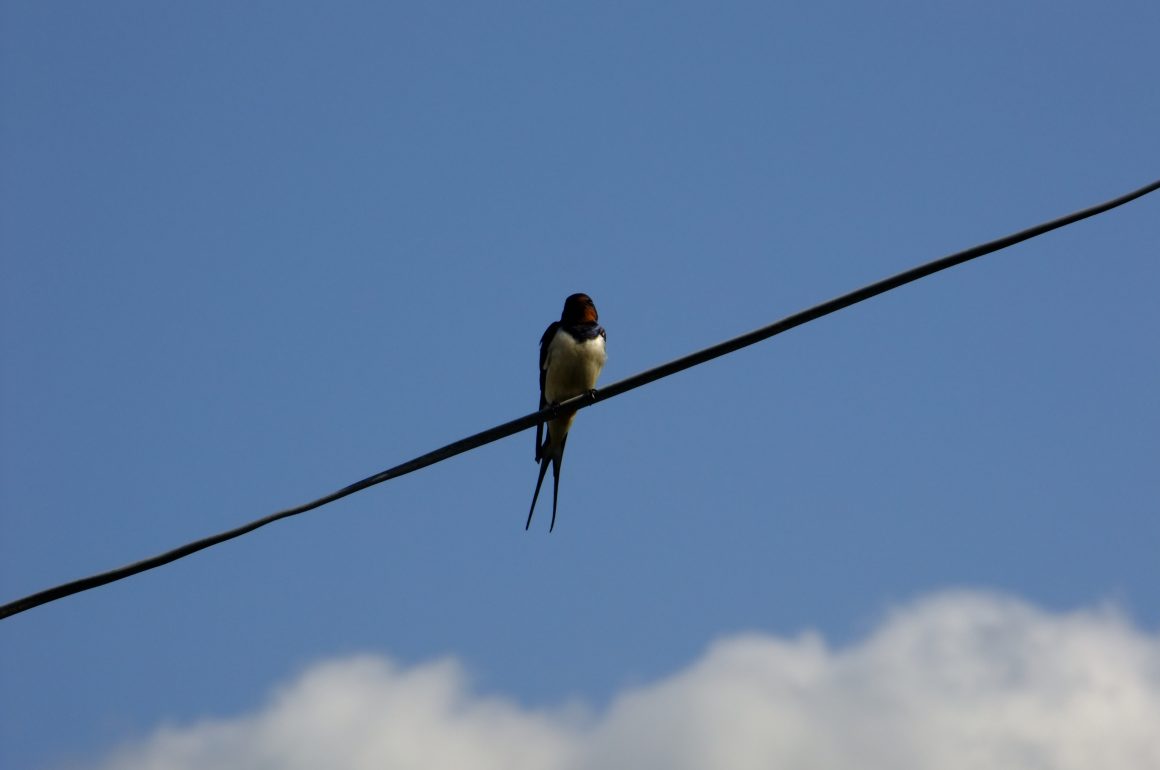 There was a bit of a commotion chez Sparrow house #1 yesterday morning. It looks like a new pair of Sparrows have taken over the nest box. There was a lot of bickering going on and each time the female went to the entrance, the male started chirping at her very loudly! There was also another pair sat very quietly on the guttering above.
Sadly we found 4 very small dead chicks at various points down the steps, at the bottom of the garden. Poor little mites – I'm assuming this new pair killed the babies…
Anyway, onto more uplifting news… the 2nd pair of Sparrows in one of the recycled containers have healthy chicks. We can hear them being very loud every time the adult lands at the entrance. I think they'll be fledging soon as the adult isn't going inside anymore, they're feeding right up by the hole, which has to be a good sign 🙂
My office window is almost underneath their nest box so hopefully I'll be there to witness them fledging 🙂
The Sparrows using the old Housemartins nest at the end of the house also seem to be doing well – again chicks can be heard each time the adults arrive at the entrance.
Another bit of good news is that the Housemartins have finished building their nest at the front of the house & have moved in! Thankfully the Sparrows have trouble landing near it or accessing it so it shouldn't fall foul to any squatters, like the last time…
We have a pair of Swallows who have taken an interest in the roof of the old pigpen at the bottom of the garden… and I use the term "roof" very lightly – you'll see what I mean in the following picture!
I hope they are building their nest there, it will be so exciting to see the young Swallows fledge!
So apart from the one pair of Sparrows, who look like they need to go nest-hunting again, everyone else seems to be doing well, and the garden should be overrun with baby birds soon 🙂