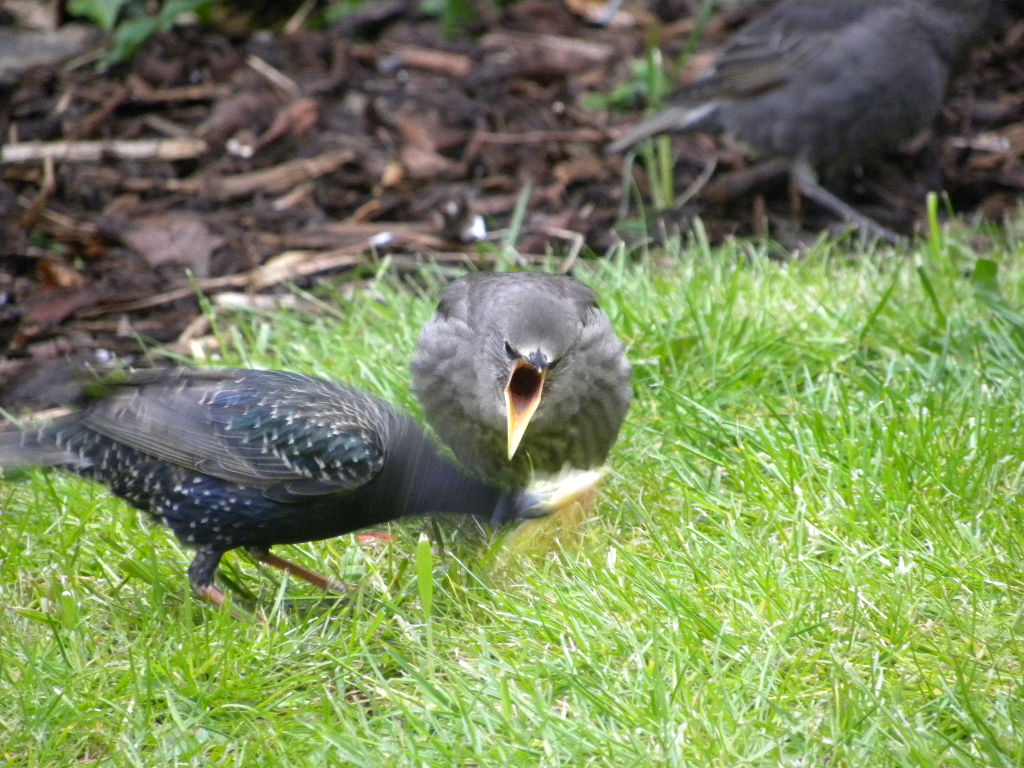 Firstly I must apologise for not posting on here since April – my business is coming to it's 1st year anniversary & I've been busy preparing for exciting things 🙂
I have still been visiting all of your blogs though, even though my commenting has also been a bit slack 😉
Anyway, as the title suggests, the trichomonosis has returned – this time to a Greenfinch. I just don't understand what I'm doing wrong – all the feeders are cleaned regularly, the garden was completely tidied up after last time, so why has it come back again?
What makes it worse is that I've been putting out food for the past month and the garden is full of fledgling House Sparrows and Starlings, I don't know how long the Greenfinch has been around – I only spotted it the other day – so is there any chance any of the fledglings would have caught it?
Maybe I should just give up on this garden & stop feeding altogether – can anyone offer me any advice?
Anyway, as I mentioned above, the fledglings have taken over – particularly the Starlings (the family in our roof have now left the building!), and the garden sounds like one big nursery 🙂
Unfortunately nothing has been anywhere near our nest box – which might be a good thing if there's diseased birds around.
We've also had young Goldfinches, Coal Tits, Linnets and 4 baby Wrens (which were extremely cute and too quick to photograph!)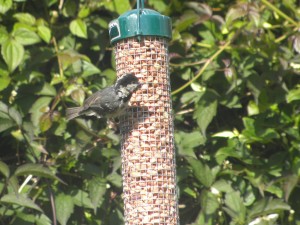 Some of you might not agree with this or cringe at the photos, but we thought it was funny, and don't mind having another garden visitor 🙂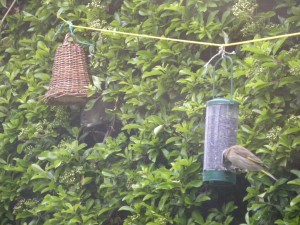 Yep, we have a rat! We thought we'd seen one over the winter behind the shed, well now it's showing itself during the day, hiding in the hedge and feeding on the fat left over in the bell – which the birds haven't touched since we put it out! And before people start blaming us for encouraging rats by having bird seed on the ground etc etc, I suggest taking a look at our neighbours back garden with 3 wheelie bins always overflowing (and I mean ALWAYS)!! Anyway rant over, sorry 😉
So, that's whats been happening chez Shazza – seriously though I would appreciate any advice regarding the disease as I just don't know what to do.
Thanks 🙂