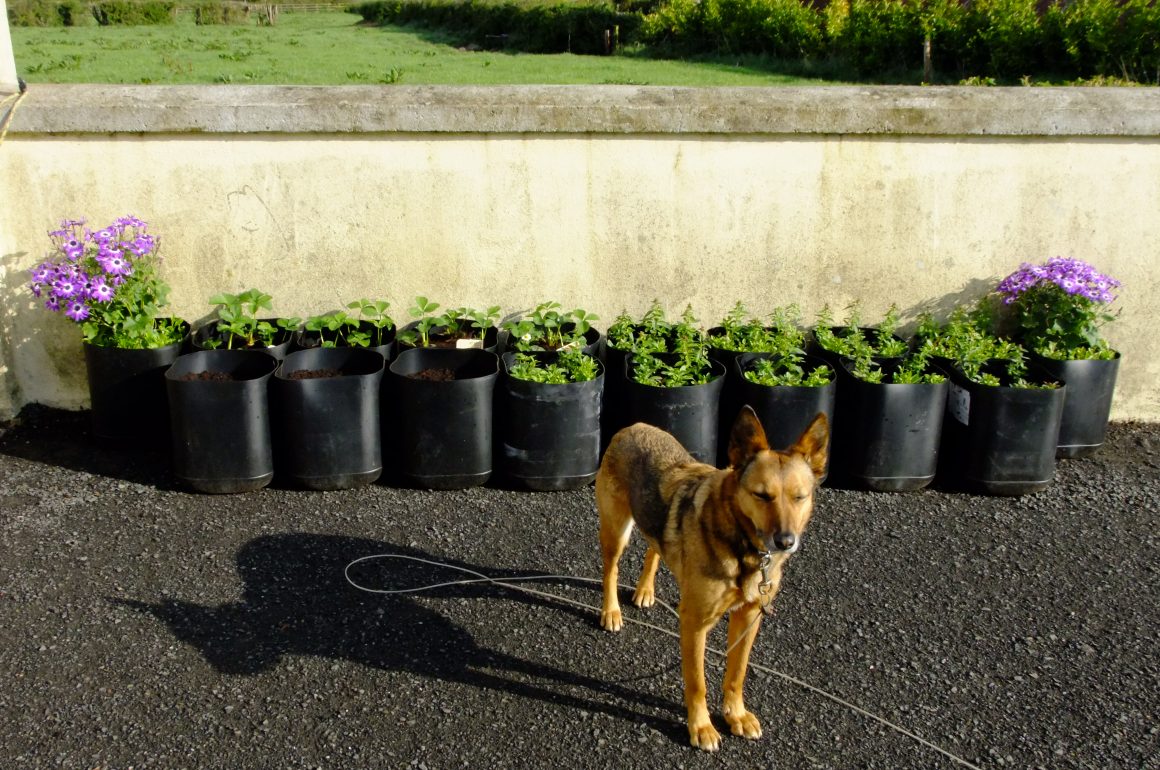 Well, Easter weekend was lovely! The sun was out, it stayed dry, it was warm (albeit a bit windy where we are!), and it was perfect for sowing the wildflower seeds… unfortunately they hadn't been delivered in time! We forgot about the lack of postal service around Easter!
So a change of plan was called for… and we bought a load of plants instead to plant in our recycled containers to bring a bit of much-needed colour to the back yard 🙂
I'm really impatient when it comes to waiting for seeds to germinate & flowers to grow (I'm dreading waiting for the wildflower plot to take shape!), so I was very happy to see that my other half (who is the green-fingered one) had bought Early Strawberries… meaning I won't have too long to wait! He knows me so well 🙂
Along with the strawberry plants, we also got Petunias, Lobelia (both trailing & bush variety), Senettis and Snapdragons.
It was a lovely weekend and the birds were busy doing their thing…
We had a couple of containers left over so I decided to plant a handful of birdseed in one of them… kind of like an experiment just to see what grows.
I removed the sunflower seeds from the selection as I want to plant some of those separately against the wall. I'll be keeping an eye on this container and hopefully won't have to wait too long before something starts sprouting… watch this space!