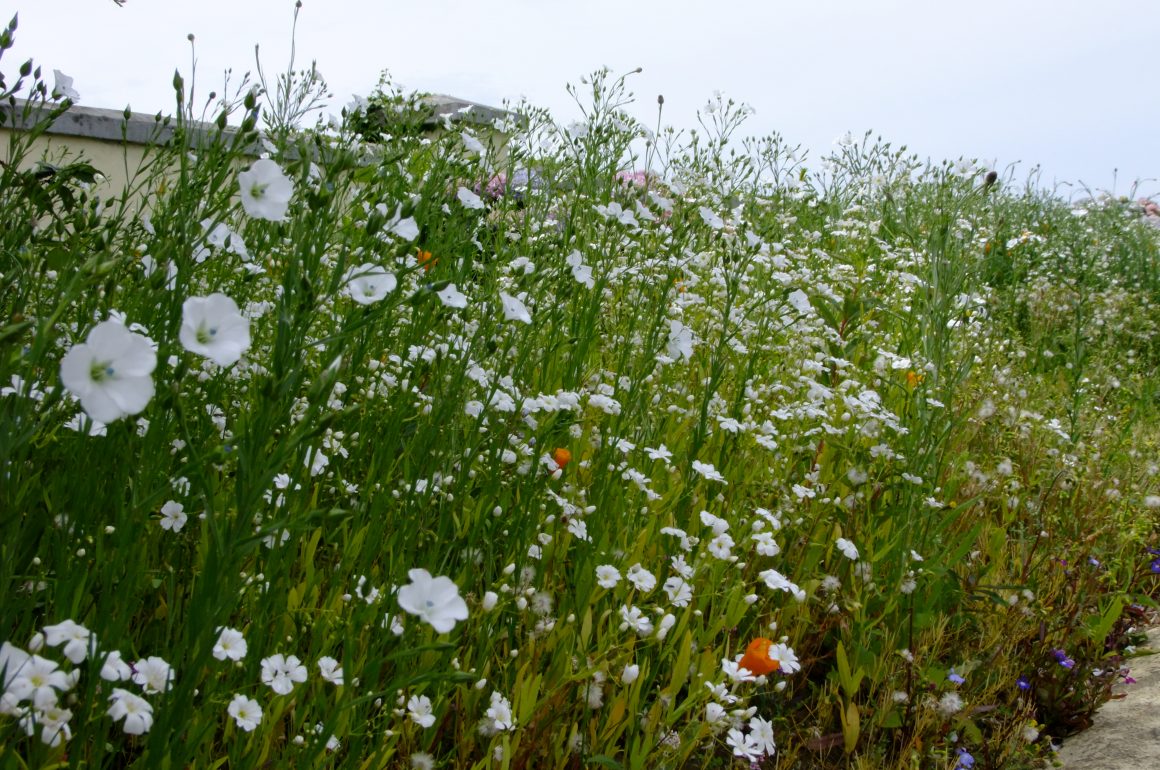 It seems like it's taken forever for the flowers to start blooming… the whole area was looking very green & "weedy" for weeks so I'm delighted that we finally have colour 🙂
We have lots of gorgeous Californian poppies, white Baby's Breath, and lots of other lovely flowers whose names I don't know… even the Cornflowers are starting to open up now too! The only disappointment really is the Borage (or lack of!), it just didn't take and so we only have a couple of plants that look as though they're about to flower.
I've already spotted lots of bees & a few butterflies have flitted around before going over the wall into the field. I'm hoping they will come back once everything is in flower so I can photograph a few.
My photos don't really do it justice but I thought you might like to see them anyway… have a lovely week 🙂