Take one garden hedgerow with luscious red berries and what do you get?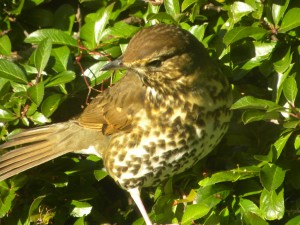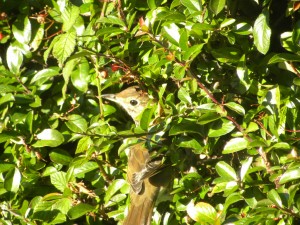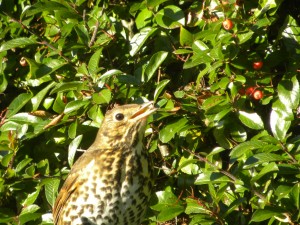 Four Song Thrushes all getting along great 🙂
Take one apple, stick it on a cane next to the hedge and what do you get?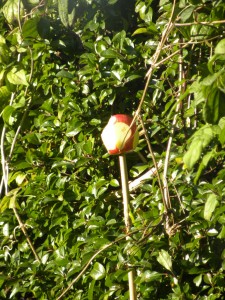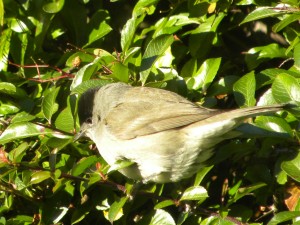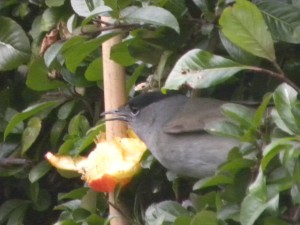 Two males and one female Blackcap – a first for this garden 🙂
Take one housing estate with a bit of grass and what do you get?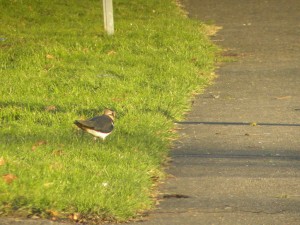 Three Lapwings feeding merrily – oblivious to the passing cars and people 🙂
Take one ground feeding table, fill it with seed and what do you get?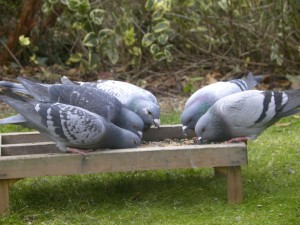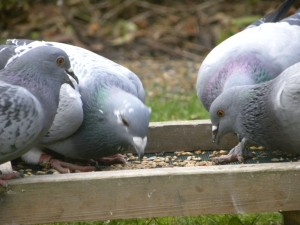 About 9 million pigeons – okay so I'm exaggerating, there were really 7 – you can almost see the pleasure in their eyes 🙂
AND we had a Yellowhammer in the garden this morning with a flock of Chaffinches 🙂 Unfortunately I didn't have my camera with me (when will I learn?) but I'm ready for next time it decides to come back!