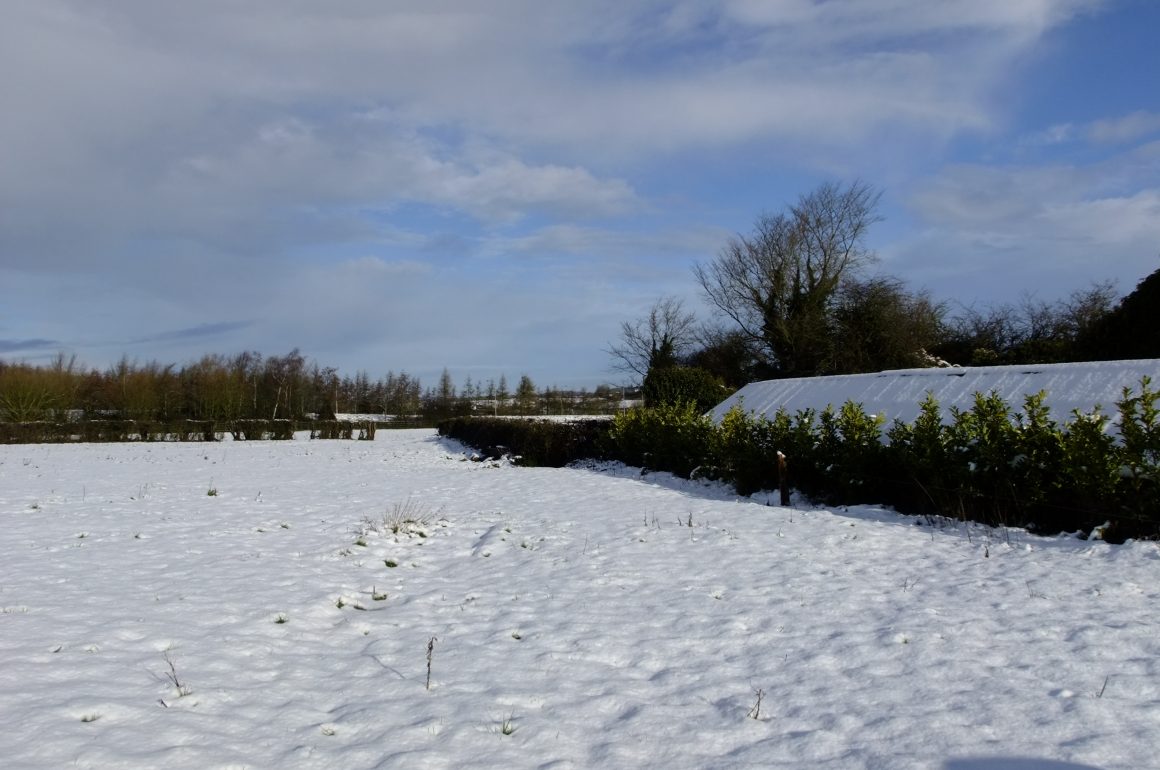 With the snow that came a couple of weeks ago (& only lasted 1 day!), we also had a new visitor to this garden… a Linnet!
We've had Linnets before in previous gardens, even when we were living in the middle of a housing estate, so I'm a bit surprised we've not had them here yet, especially given that we're surrounded by countryside!
So I was really happy to see this one down feeding 🙂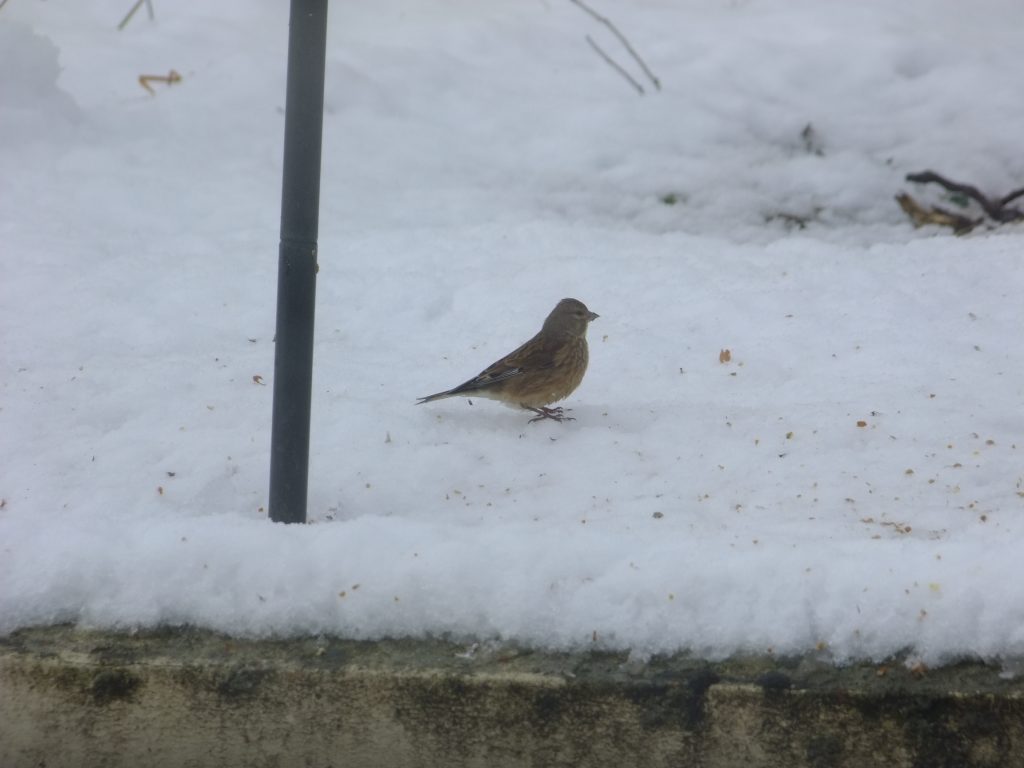 It was only here for a short time though and I didn't see it again… until about 3 days ago when there were 2… and there wasn't even snow!
Happy Days 🙂