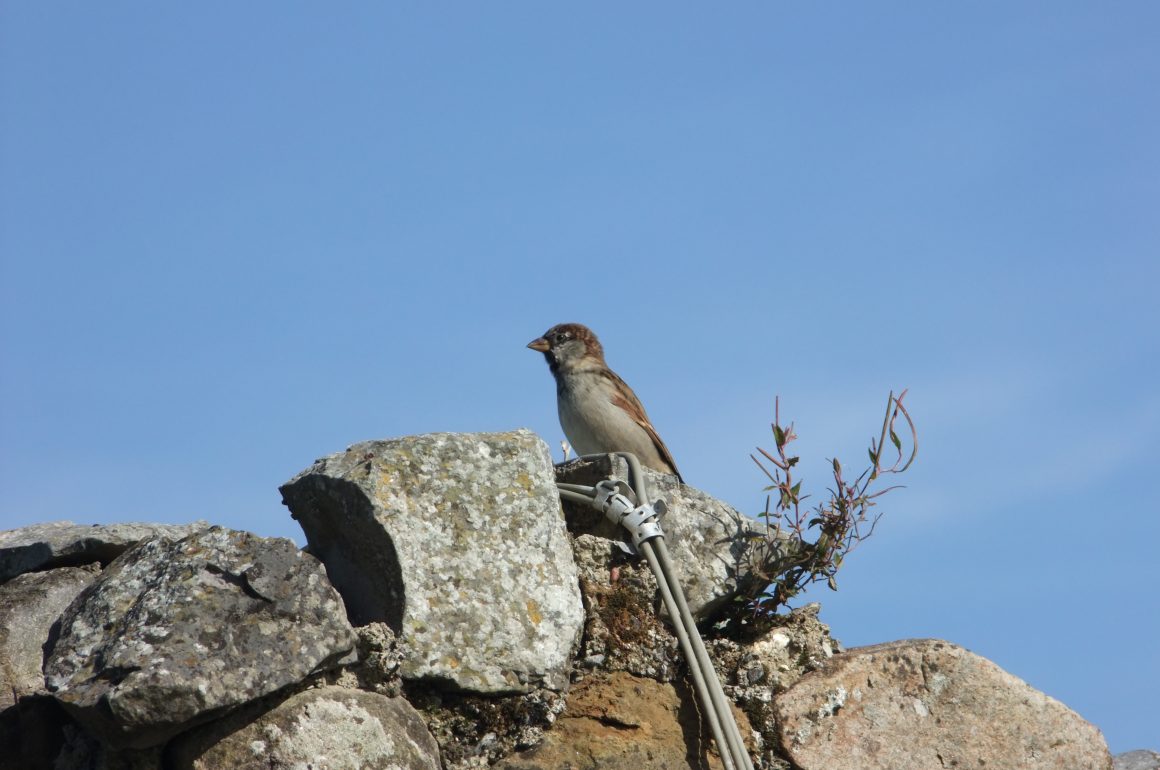 The last couple of weeks has seen summer still trying to hold on, with it's warm(ish) temperatures, blue skies & sunshine… even the Sparrows were taking an interest in the nest boxes again (although this may have been to eat the tiny hidden spiders!)
The wild flowers are still going for it! I love the different pinks of the Cosmos, especially when the sun is on them.
The Swallows also seemed to be making the most of the warm weather, as though they knew it wasn't going to last!
There were lots of Small Tortoiseshell butterflies around, loving the thistles in the field out back…
… and also our Lobelia in the backyard.
The Buzzard has been quite active too for the last few weeks (except the week my Mum was here, so she still hasn't seen it!) Where the lamp posts are in the picture below is the slip road of the motorway, the houses in the background are on the other side of the motorway. I often wonder how many people actually see the Buzzard as they're driving by, or if they are totally in their own world and oblivious to their surroundings.
Then the weather changed and the last few days has seen a drop in temperature, grey skies & rain. The nights are drawing in, it's definitely chillier first thing in the morning and the bird feeders are getting busier. Autumn is here!
I've noticed the Robin has started singing more – usually from our boiler house roof – claiming his territory.
Some of the wild flowers are now going to seed, we've collected a fair few and left plenty for the birds too. Although we are still coming across Cosmos plants with buds yet to open so we may be due some late flowers 🙂
We have a small flock of Goldfinches visit the wildflower patch on a daily basis now feeding on the thistles…
The sunflowers I planted in the pots in the backyard are going to seed now too, which should please the Blue Tits.
Although today I noticed this tiny Sunflower growing out the stem of the one in the above photo…
Who knows, maybe summer is holding on for a tiny bit longer 🙂