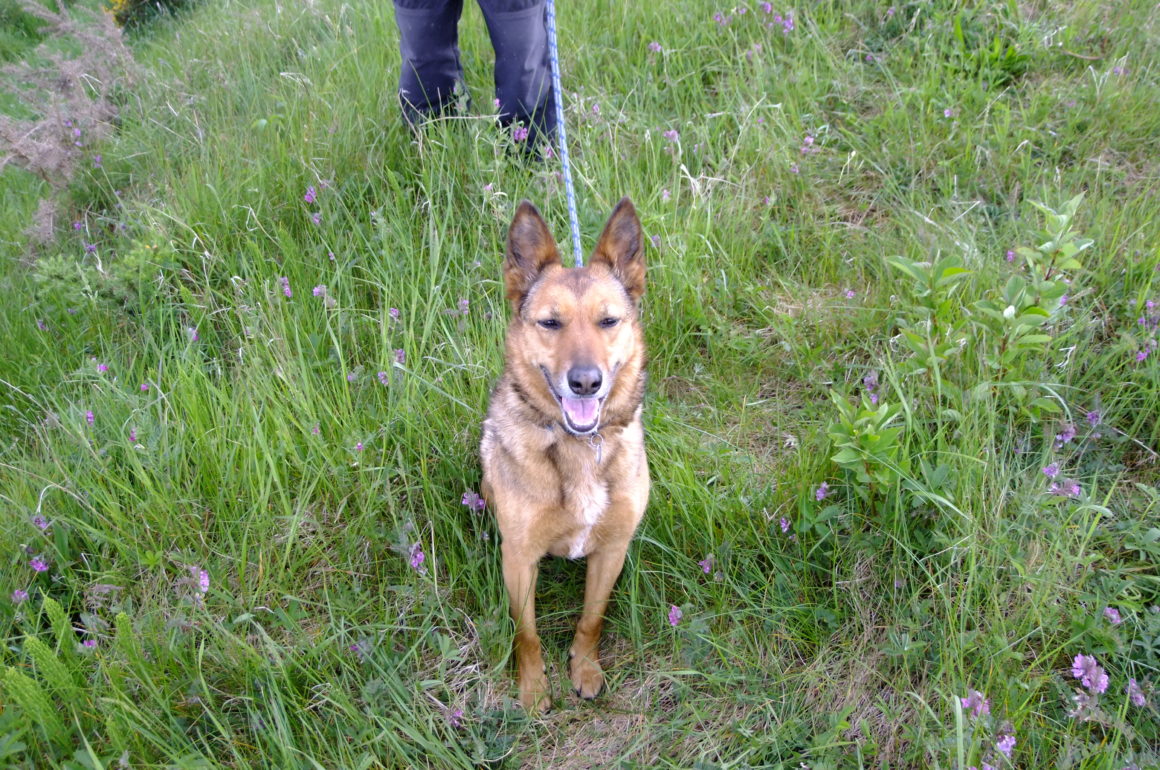 With Ireland in lockdown and a restriction of 2km in place for the past few weeks, we've been unable to take Xena for her usual walk on the Heath which is just down the road (but further than 2km!)
So, we walked her along the road outside our house to the motorway island (which is about 150m from us)…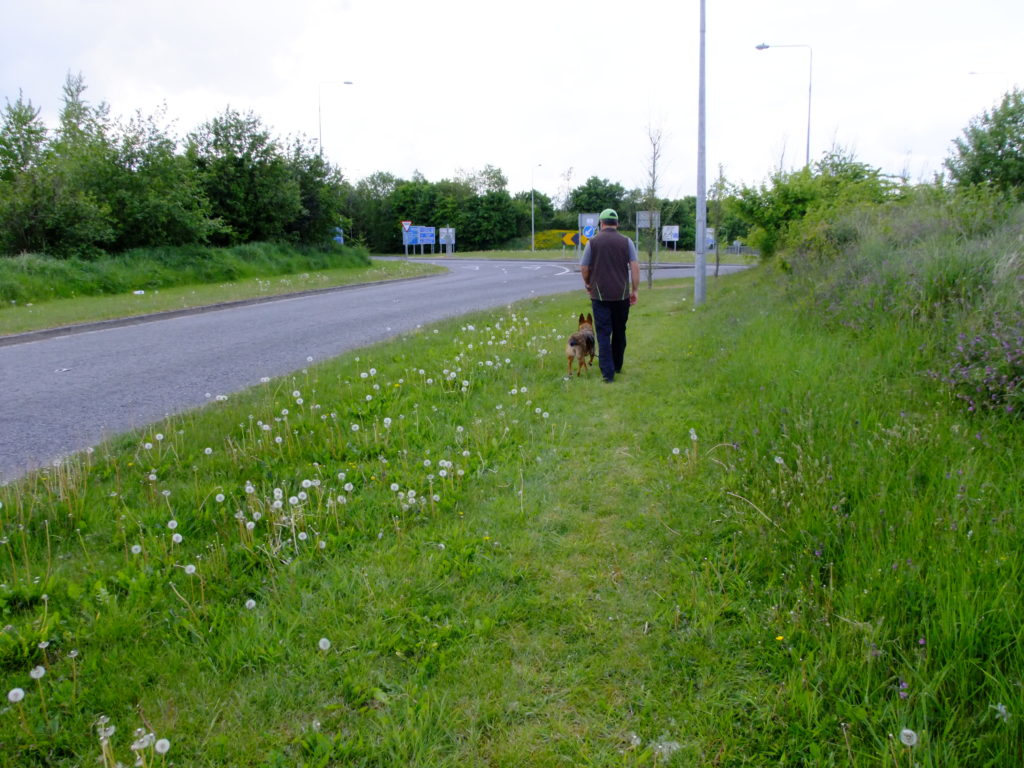 … climbed up the bank at the top…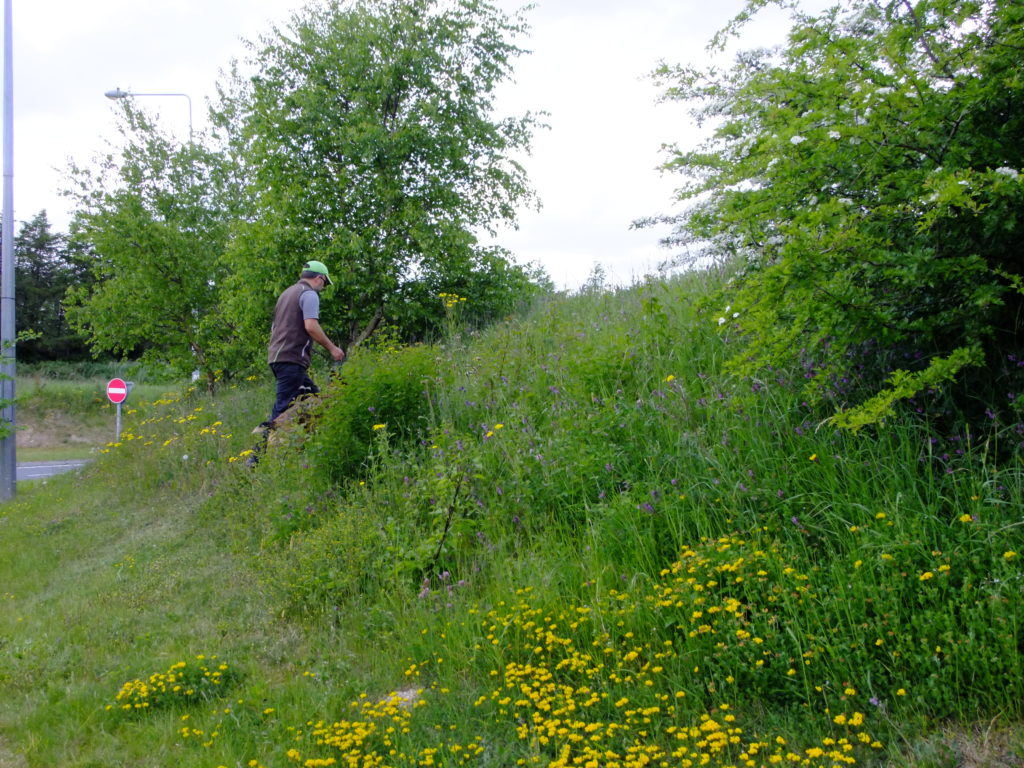 … and discovered a wildflower haven…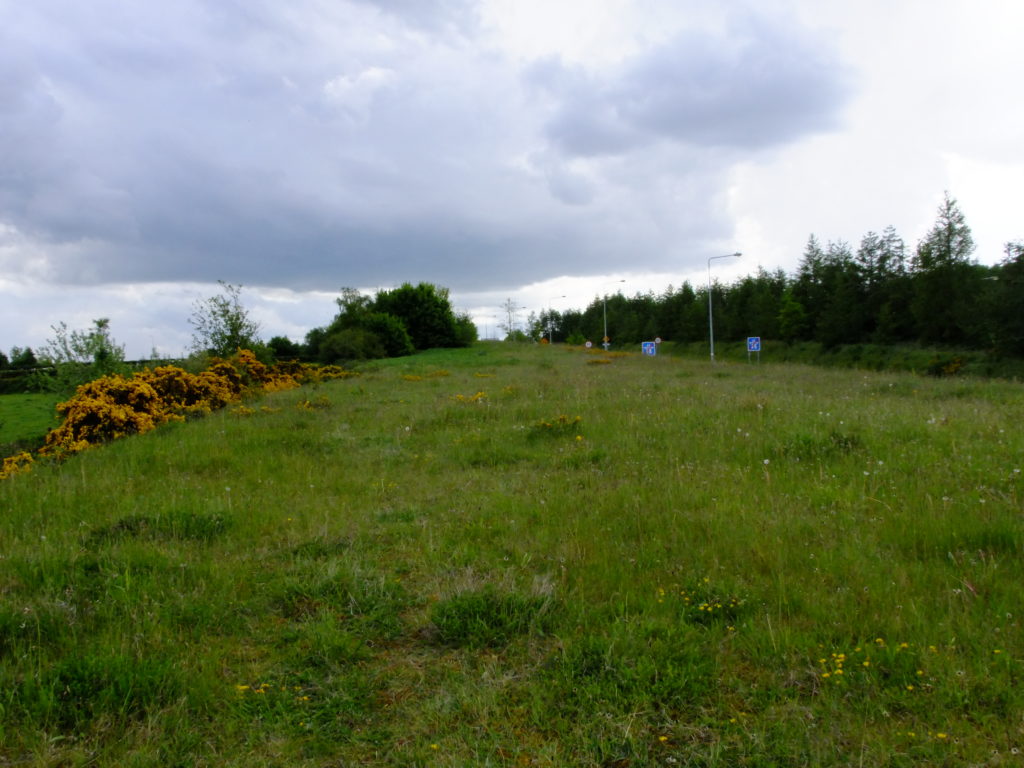 The above photo doesn't really capture all the colours of the flowers (I took them when it was a bit overcast!) but you can just sit down in the middle of the grasses or along the treeline and nobody would know you were there – it's my idea of bliss 🙂
We can see the edge of what we thought was just a narrow verge along the slip road, from our back yard. We often see the tops of lorries, buses etc as they drive up the slip so just assumed the road was just the other side of the ridge. However, we've lived in this cottage for almost 4 years now and never knew this gorgeous wide meadow grassland existed! You can see in the images below the edge of the ridge in the distance which is where we believed the slip road was!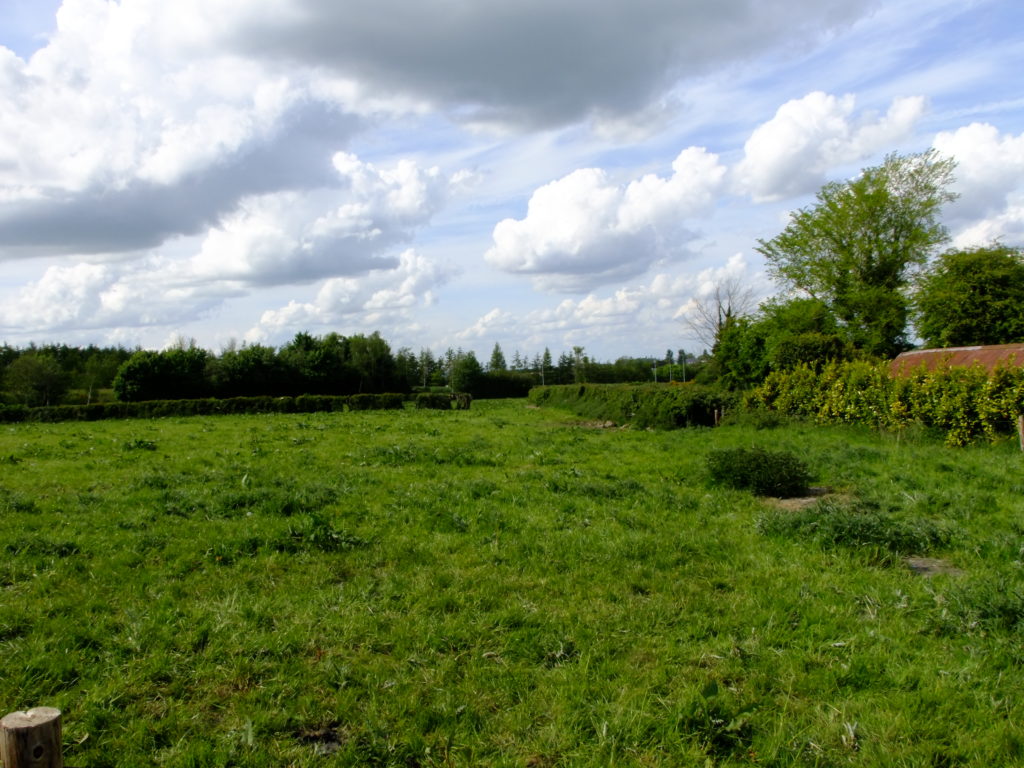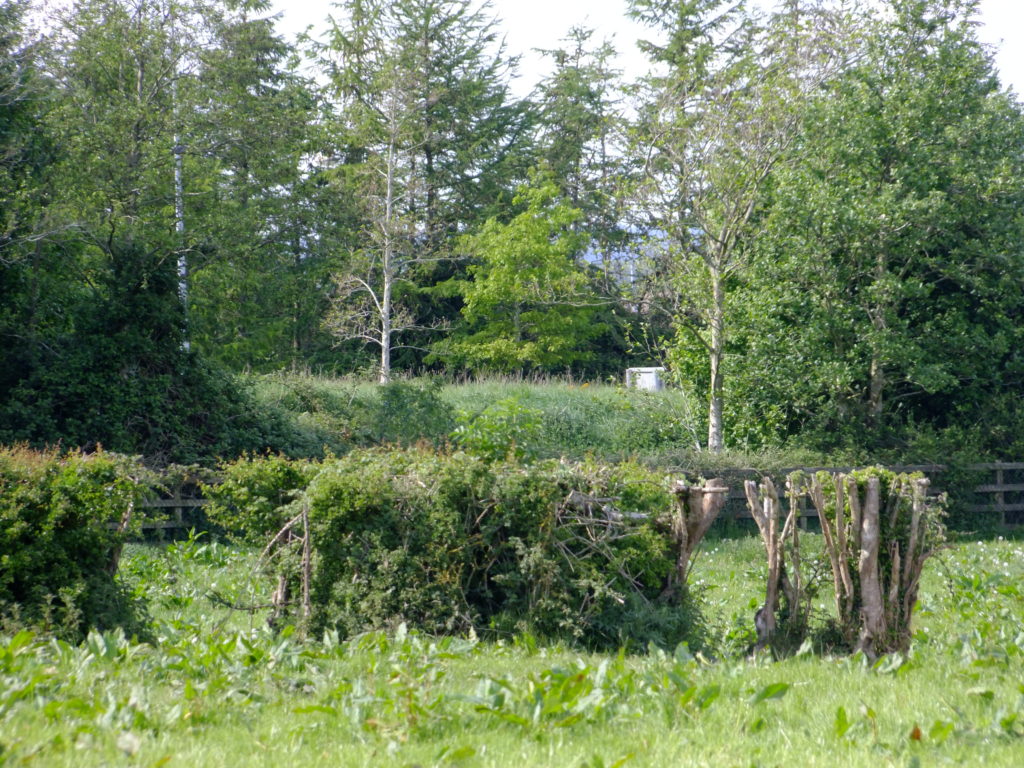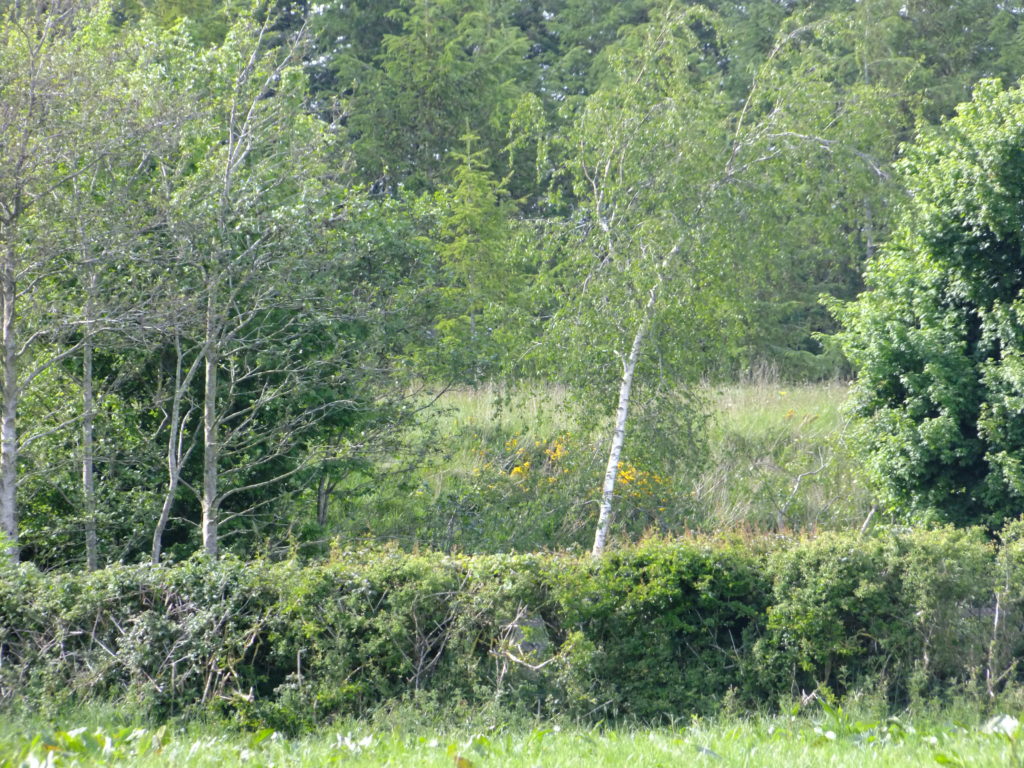 So, we've been walking along it 3 times a day for the last 2 weeks – it is full of wildflowers, grasses, butterflies, bees and has a lovely treeline which always has the tune of the willow warbler following us. There is plenty of what looks like fox poo around, so I had to take the trail camera with us the last time we went 😊
We've left it around a tree which is in a ditch next to a trail, and a hole! In the picture below, you can see the tree in the ditch, to the right of the bright yellow gorse…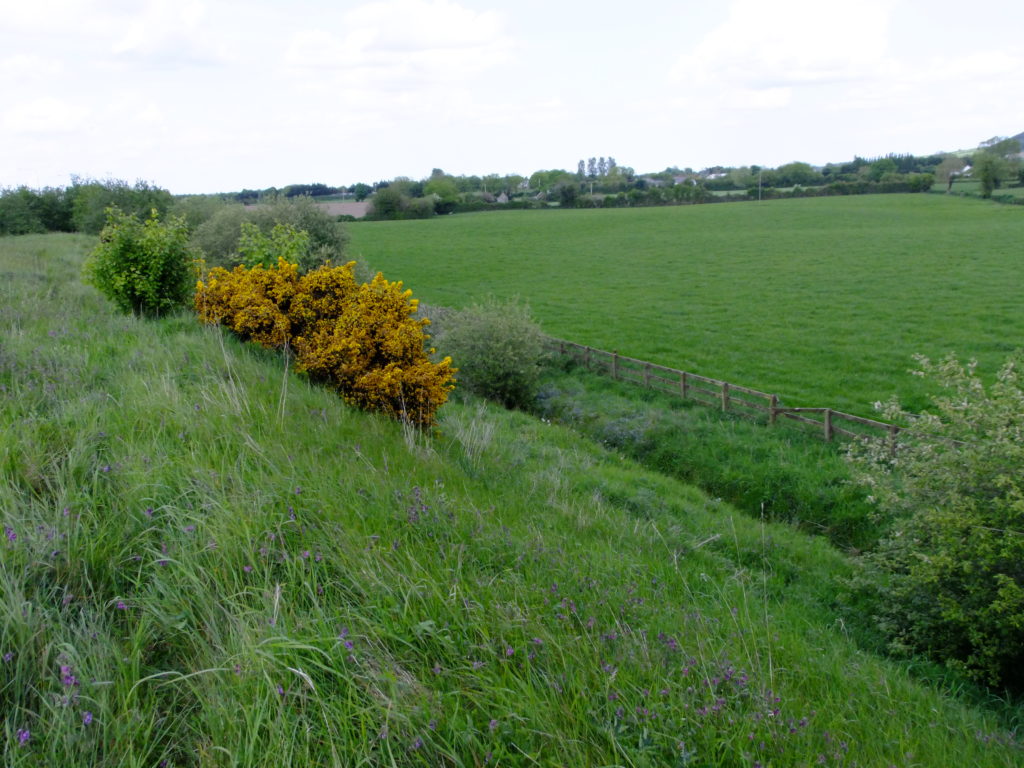 This is a close up of the tree that the camera is fixed to…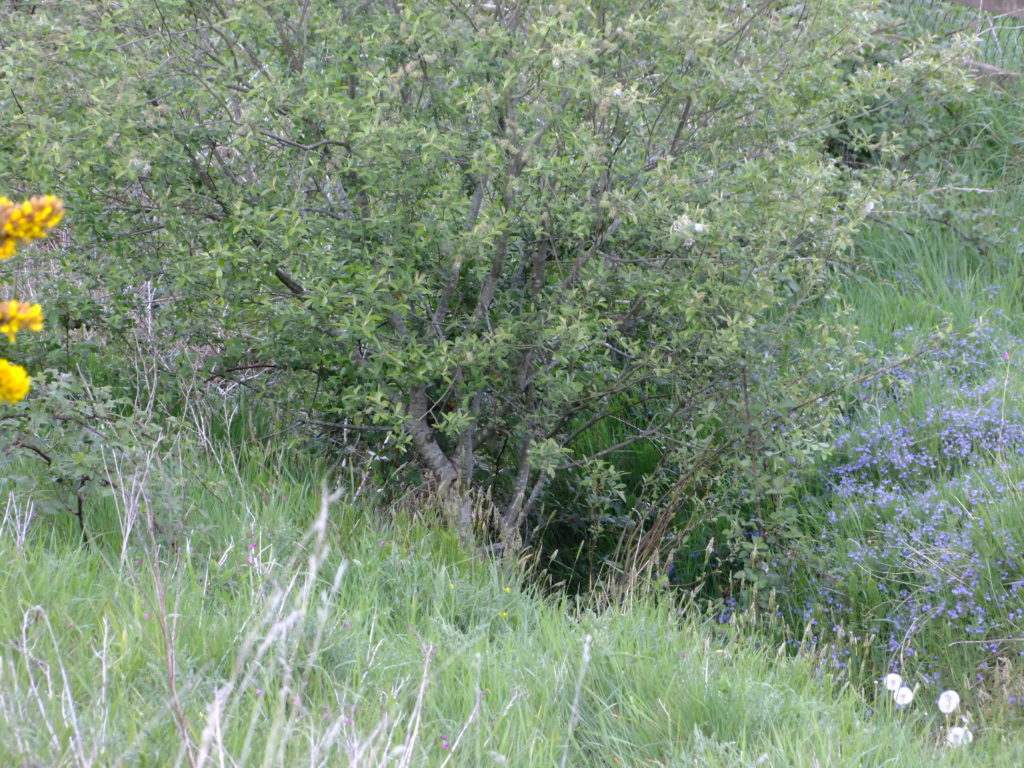 Who knows what the camera could catch – could be a fox, could be a rabbit, could be a rat – to be honest I don't mind what it gets… it's the anticipation of putting the SD card into my laptop to see what it's caught! I get so excited! Watch this space!
Anyway, back to the grassland… it's full of Birds Foot Trefoil – you'll have to excuse my ignorance if I get some of these wrong, wildflowers are not my strongpoint!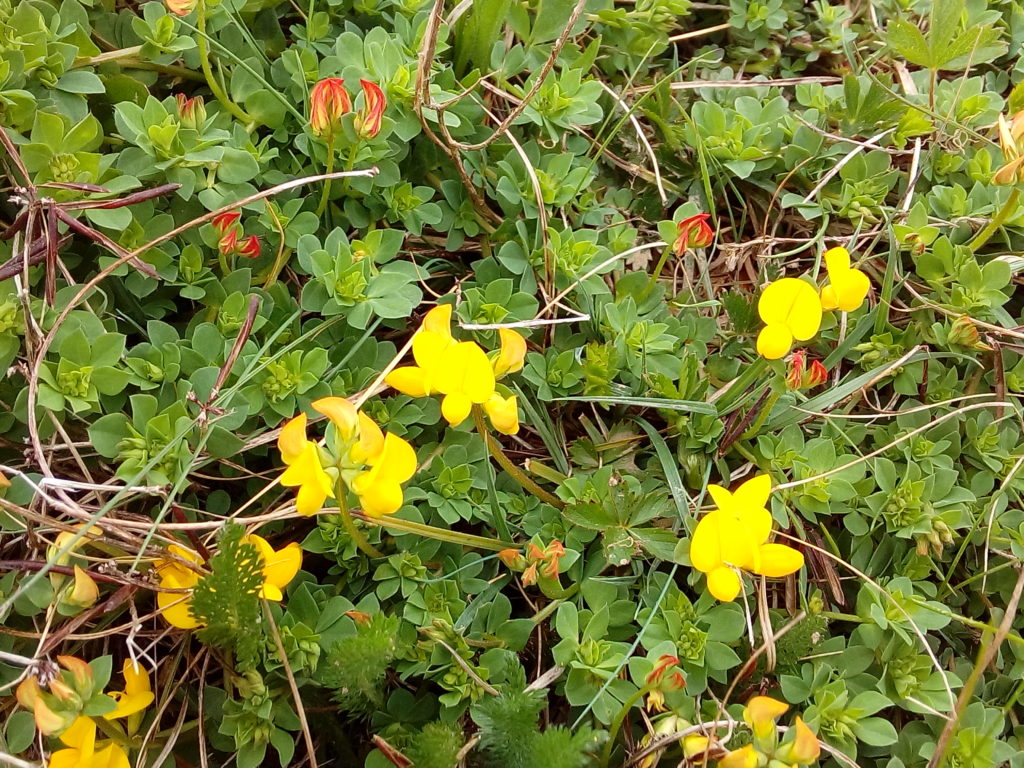 There is lots of Vetch along the roadside verge and also on the 'secret meadow' and the bees love it!
This tiny white flower… I don't know what it is – we do have a wildflower book but there are sooooo many small white flowers I just get confused! Feel free to enlighten me if you know 🙂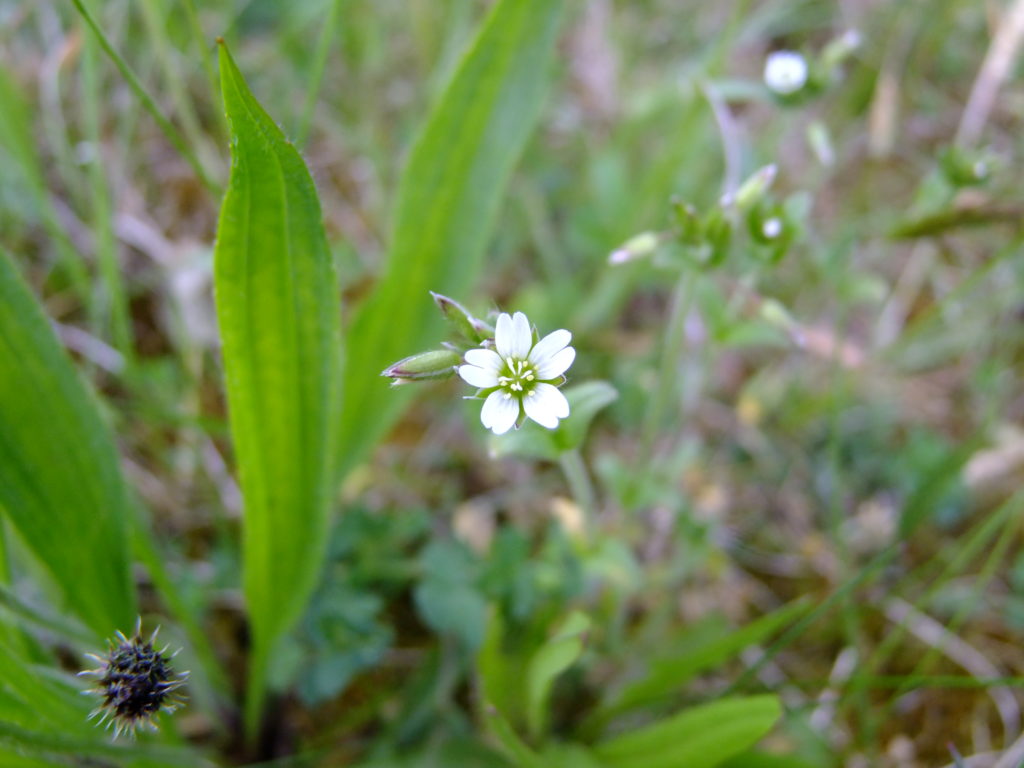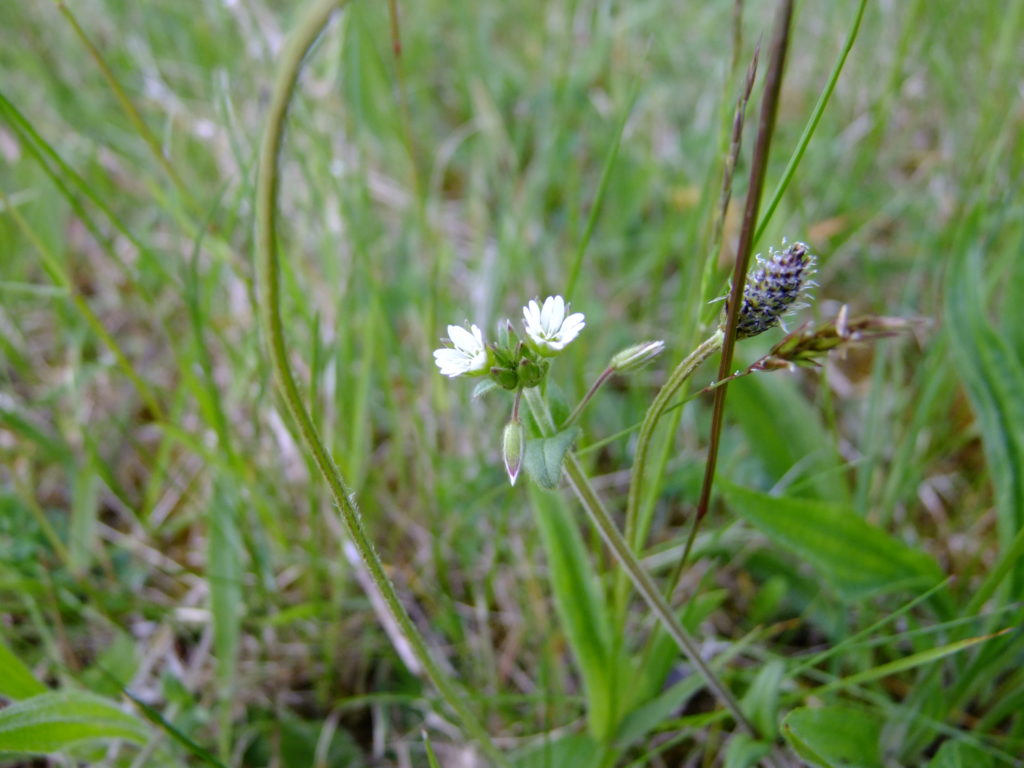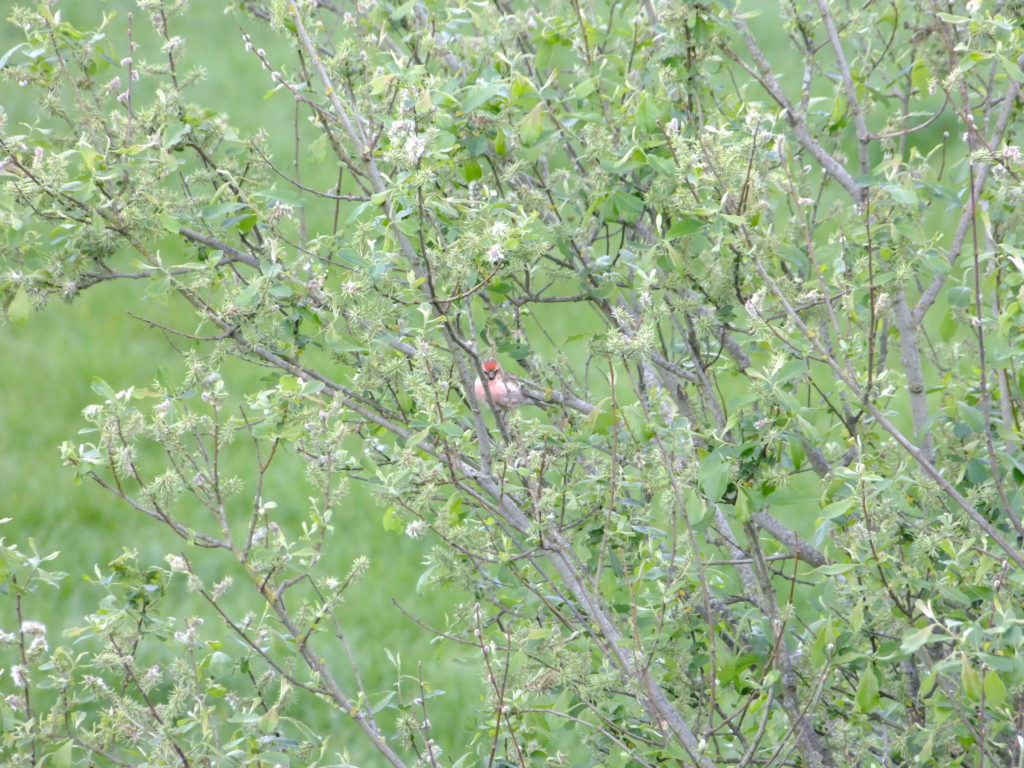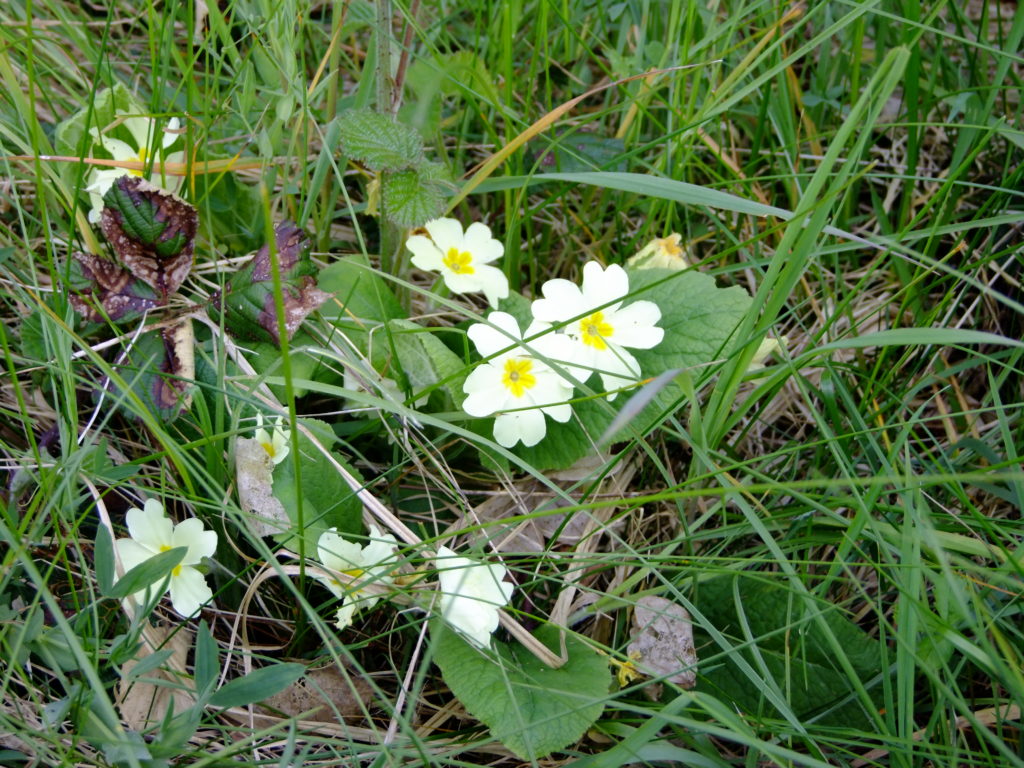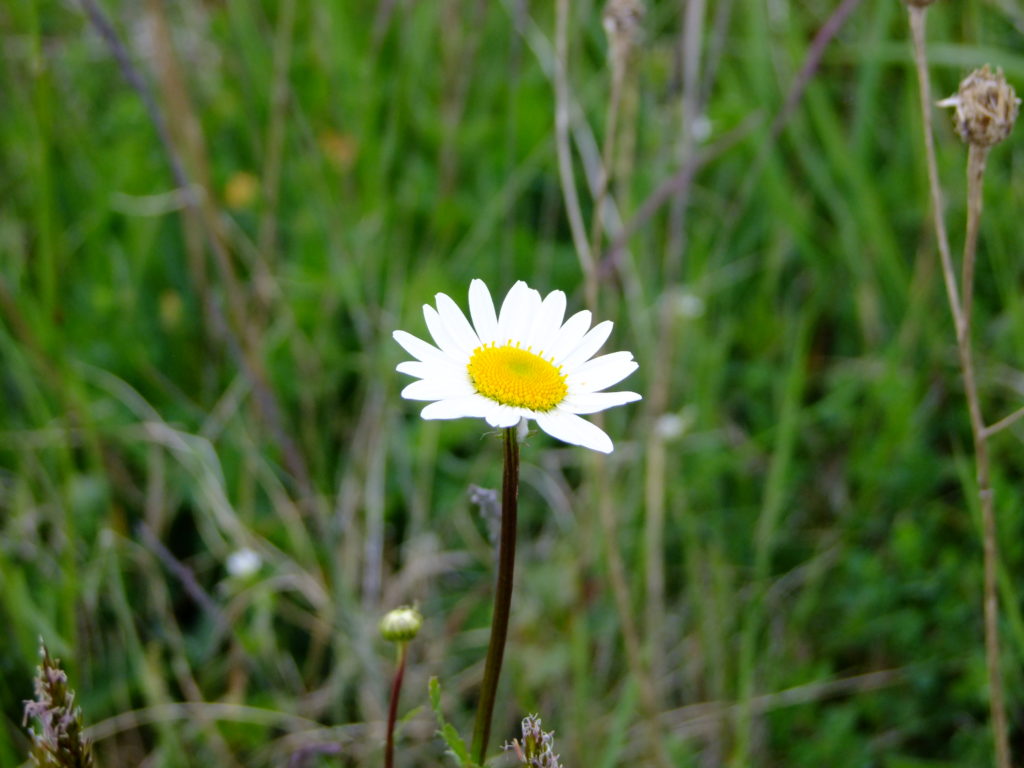 There are also large pockets of bright yellow gorse – which always makes me feel summery!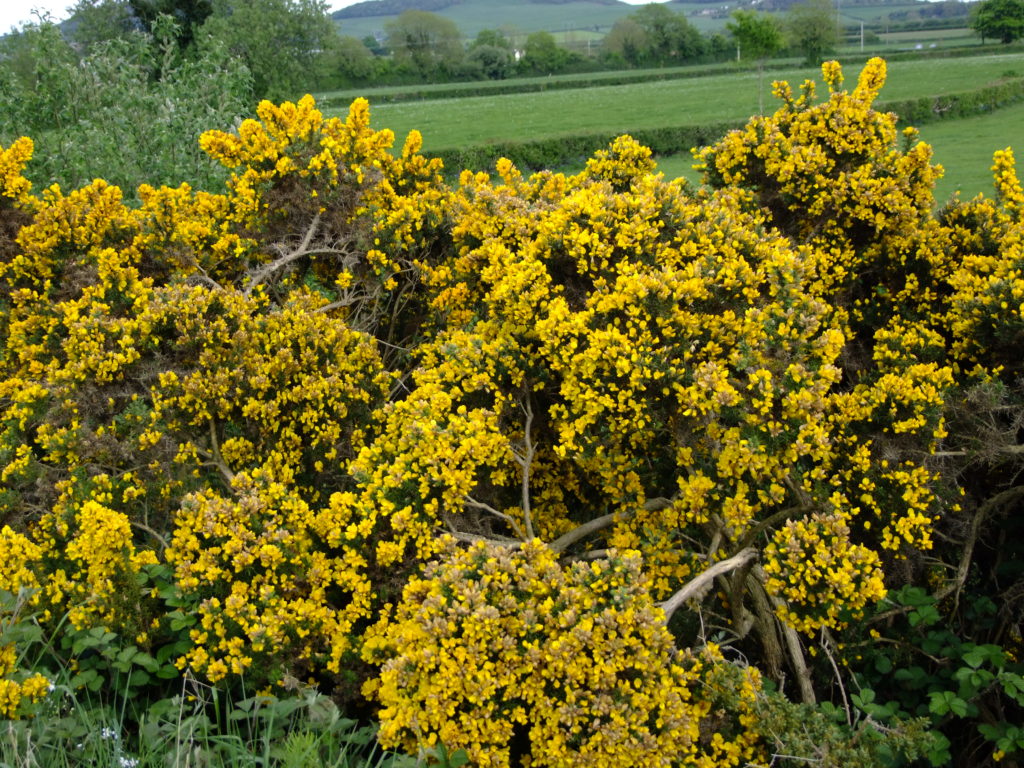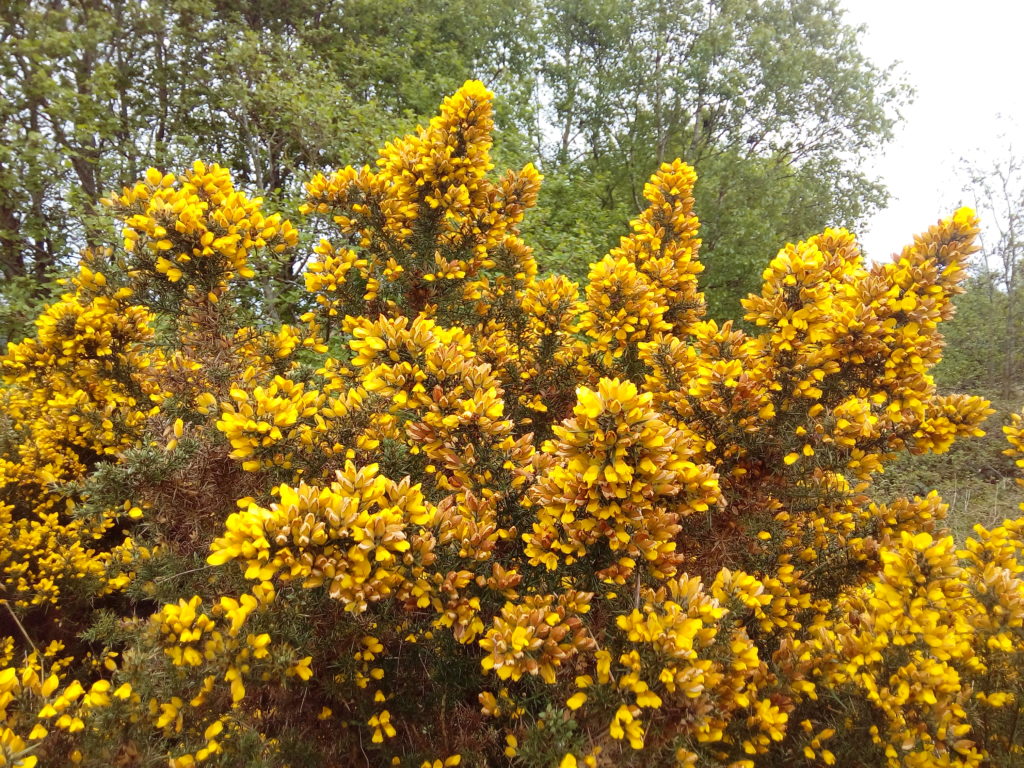 Our small white cottage in the distance…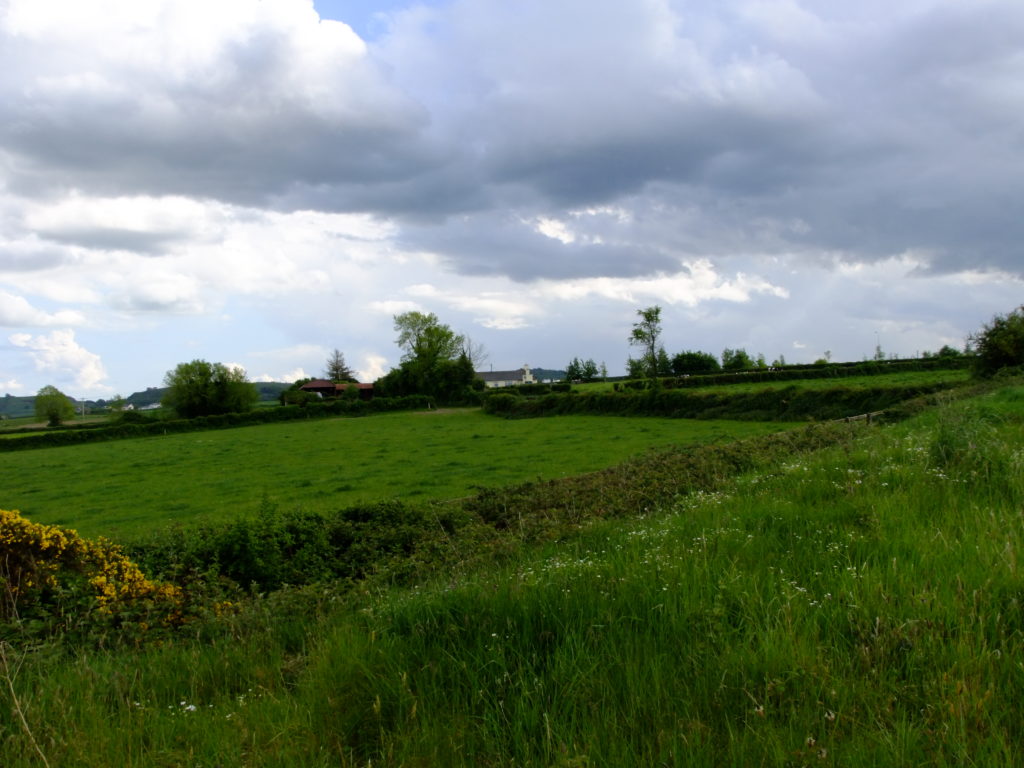 Someone needs to tell our new neighbours about the 2m social distancing rule!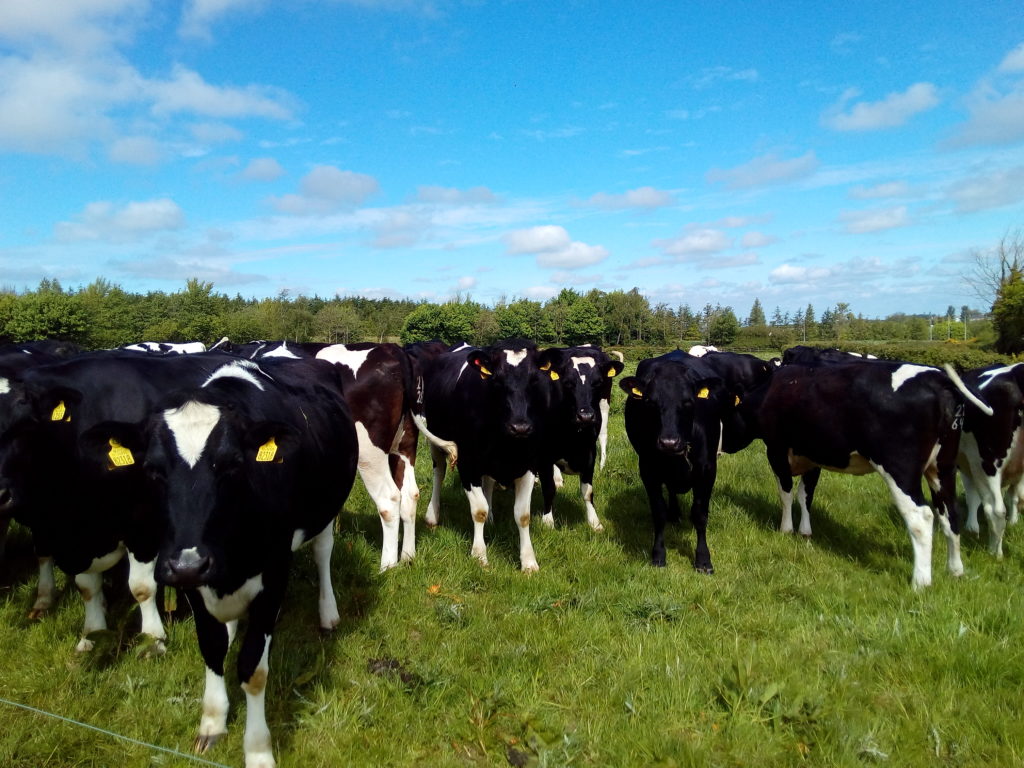 I hope you are all coping in these strange times… and adapting to what will be the new "norm"! Take care and stay safe xx