Firstly I'd like to wish everyone a very Happy New Year and I hope 2011 brings you all happiness (and new birds!)

Secondly I'd like to introduce you to another first for our garden (or at least I hope it's what I think it is!).  We had a Tree Sparrow in our garden yesterday.  It was the only one with the regular flock of House Sparrows.  I'm pretty sure it was a Tree Sparrow as the head looked so much redder than the others and it had black patches on it's cheeks.  The photos below don't do it justice I'm afraid – it was a very grey & gloomy day and (as usual) taken through window etc etc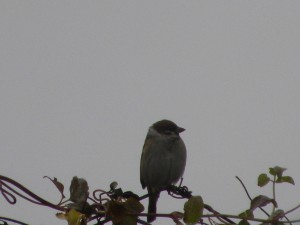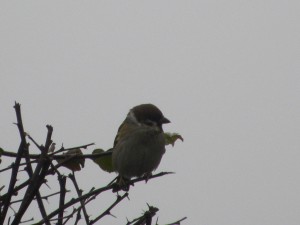 Of course I will feel extremely silly if it now turns out to be a House Sparrow

The Blackcap is now an "everyday" visitor and has been making the most of the apple, pear and banana that I've been putting out.  What I didn't realise however was that they also go on nut feeders.  The one below (we call him Scruff as he has a couple of untidy feathers!) has been feeding on the nuts today every time the Starlings leave.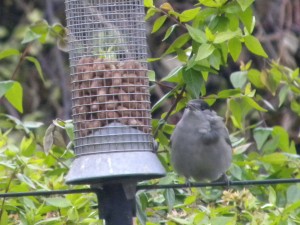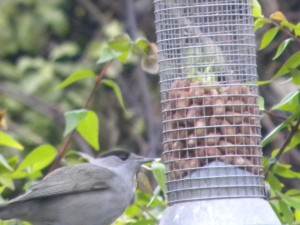 Well, that's it for 2010 – I really hope to get out a bit more in 2011 or at least post / photograph more about our garden – my firsts for 2010 reached 12, which I suppose averages out at 1 a month so isn't too bad!  I didn't make the 50 garden birds that I wanted though

, only reached 36…. must try harder!
AND my one and only goal of next year is to photograph Waxwings!

Happy New Year