With literally everywhere being on lockdown for the past month or so due to the "C" word, I had all but given up trying to get some more flowers for the butterfly garden.
Then I came across Kilmurry Nursery down in Co Wexford and ordered another 8 plants online. I've never bought plants online before, so was a bit worried about how they would look when they arrived & the condition of them. However I was really impressed by the quality of them when they arrived. They were really well packaged and had enough information on them so even I could plant them (& not kill them!)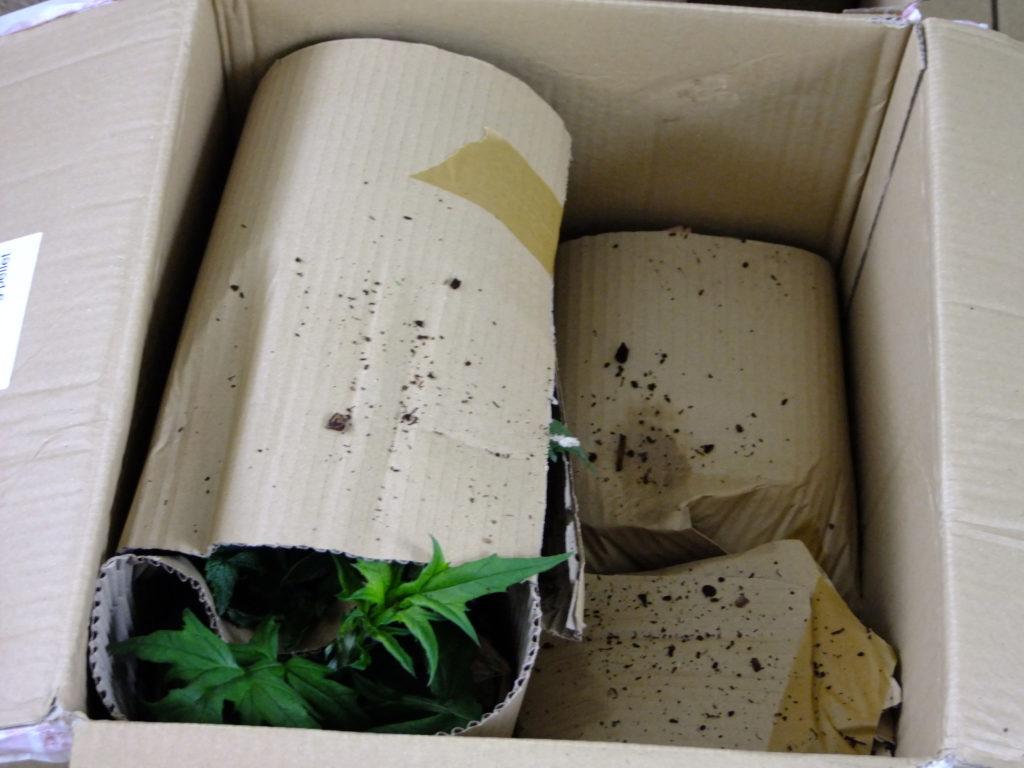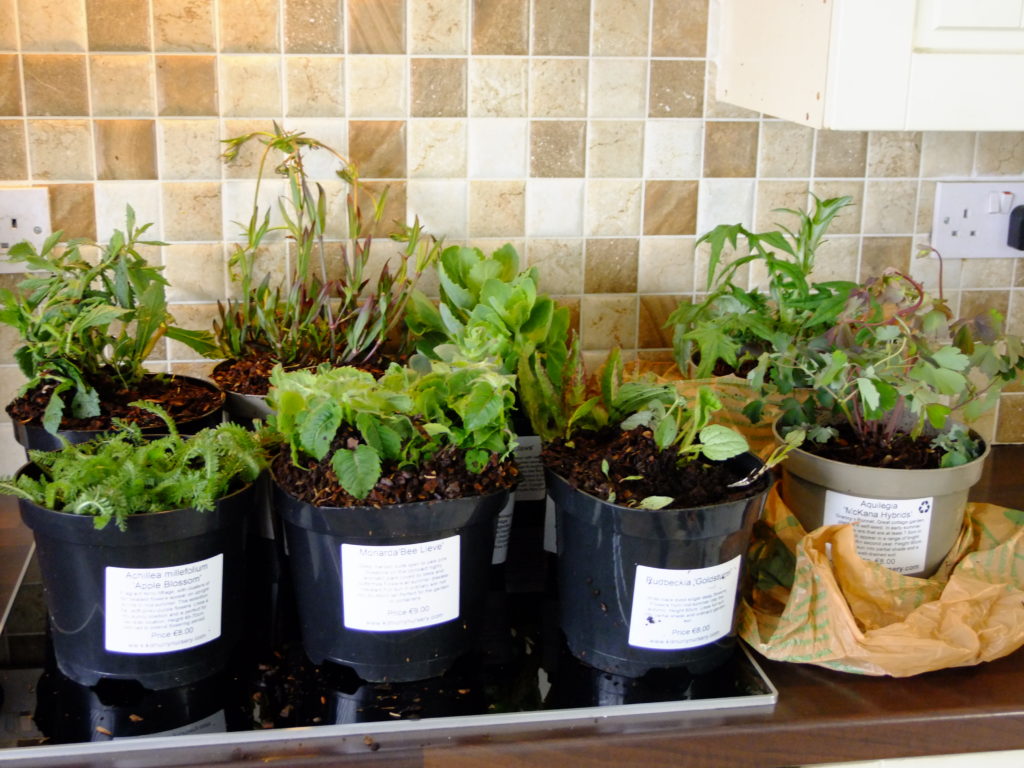 The plants I bought were:
Sedums – 2 different types
Monarda 'Bee Lieve'
Lobelia 'Hadspens Purple'
Verbena bonariensis
Echinops 'Blue Globe'
Aquilegia 'McKana Hybrids'
Black Eyed Susan
Achillea millefolium 'Apple Blossom'
Ragged Robin (Lychnis flos-cuculi 'Jenny')
We even got a free plant from the nursery – Papaver nudicaule 'Summer Breeze' – which is an iceland poppy 🙂
We left them all in their pots for a couple of days until we had a dry, less windy day for planting, then once we decided where they were going, we set to planting them…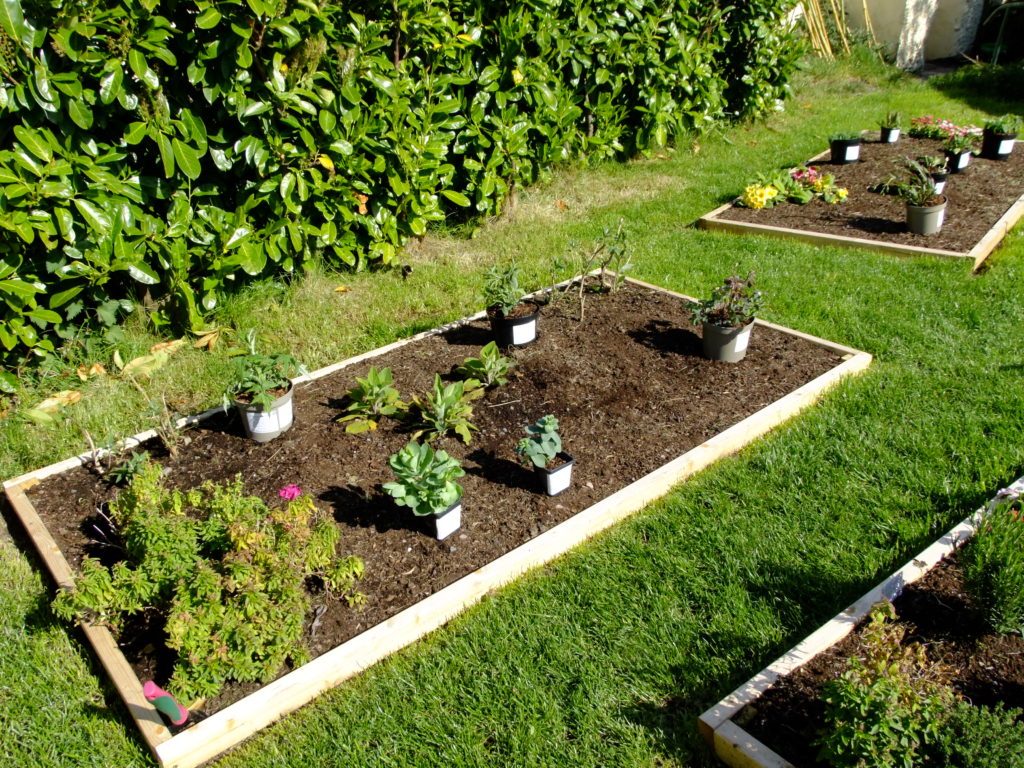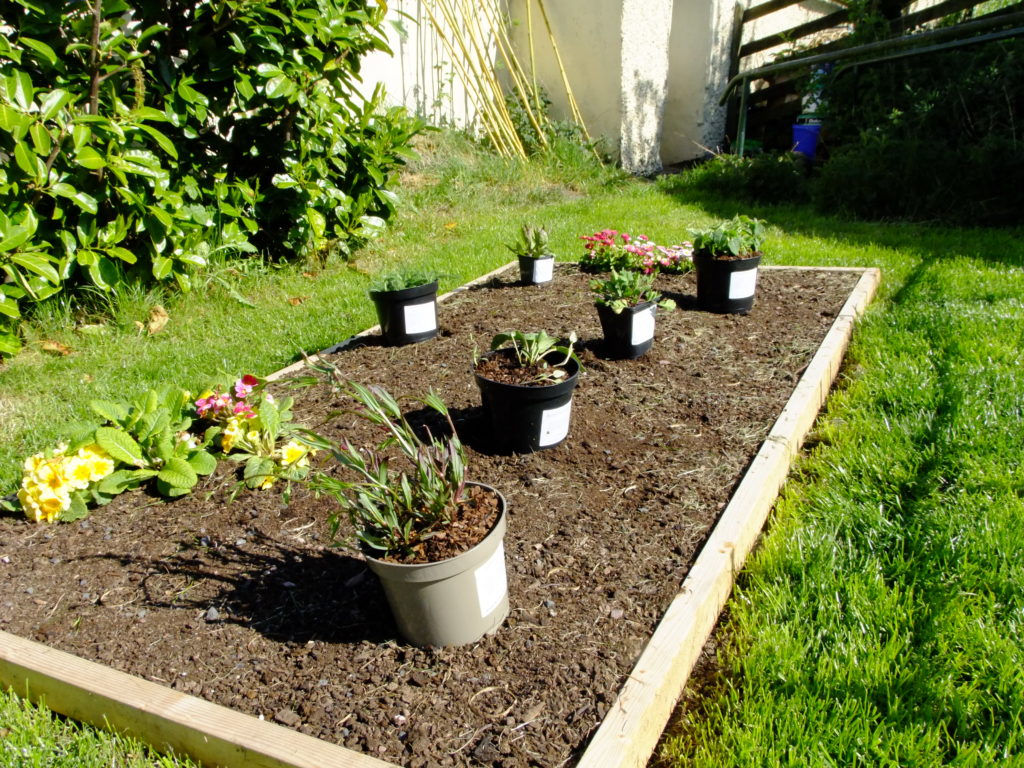 This was about 14 days ago, we've had gorgeous sunny weather since then and I'm pleased to say all the plants have taken really well 🙂
The Aquilegia has started to flower…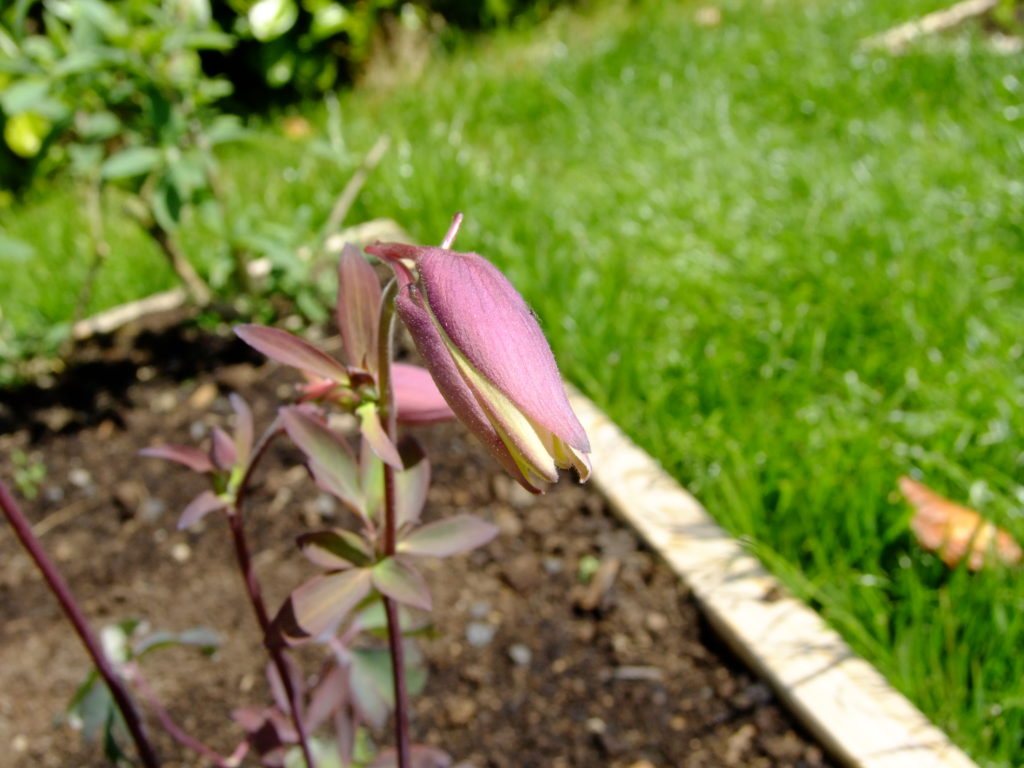 …as has the Ragged Robin which has a couple of lovely delicate pink flowers…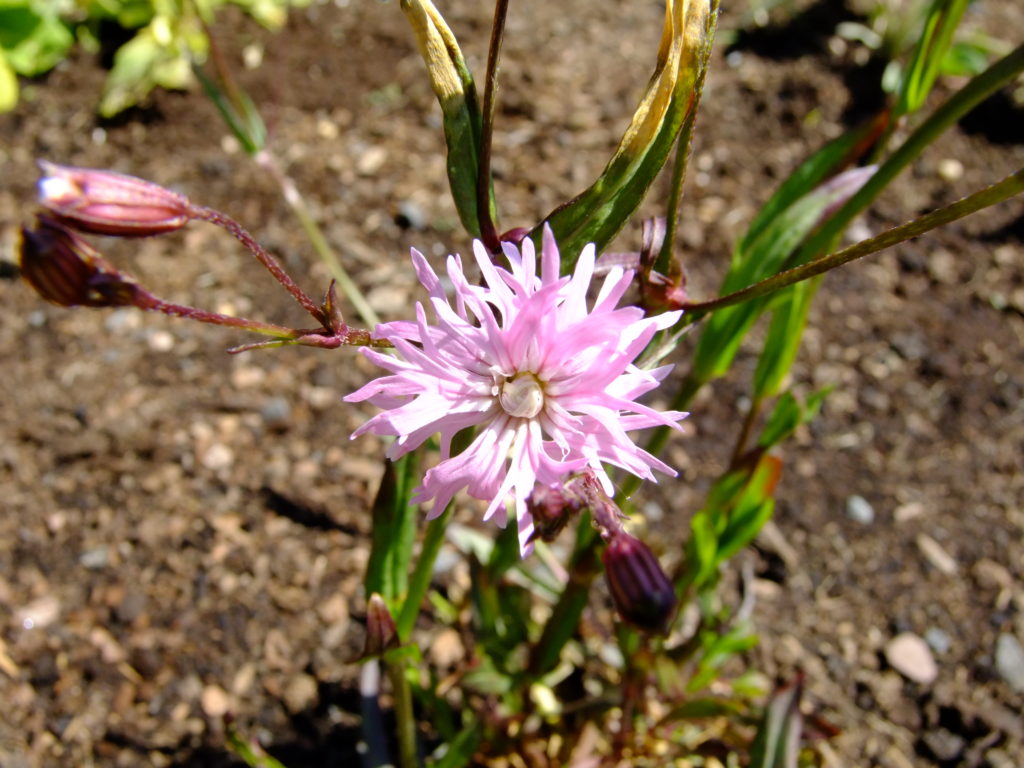 I actually started typing this post early last week, so I thought I'd better finish it! This morning I went outside to find that 2 of the Aquilegia flowers were fully open and they are beautiful!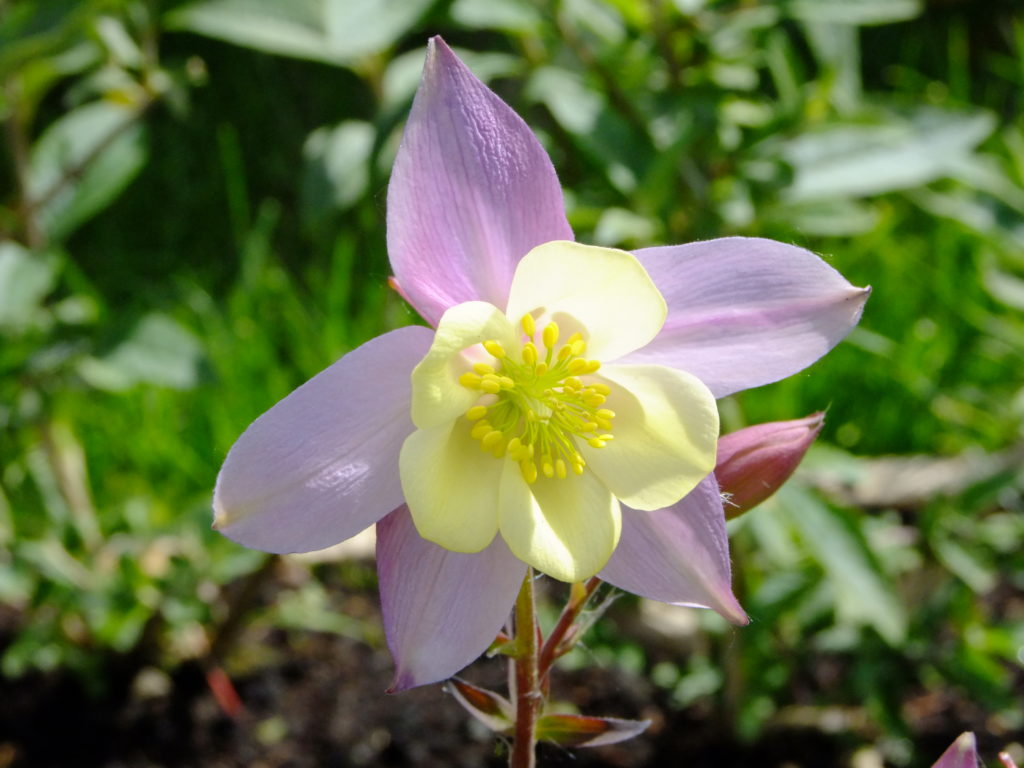 The Ragged Robin now has a lot more flowers open as well…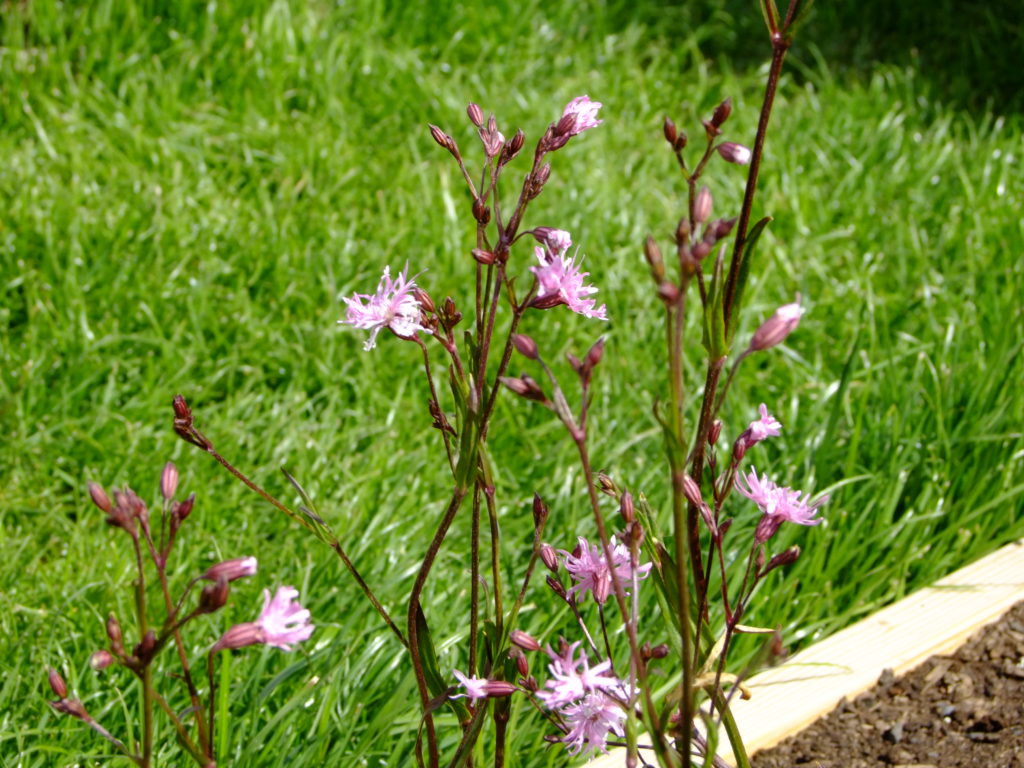 Both lots of thyme are beginning to flower – they have such tiny delicate flowers…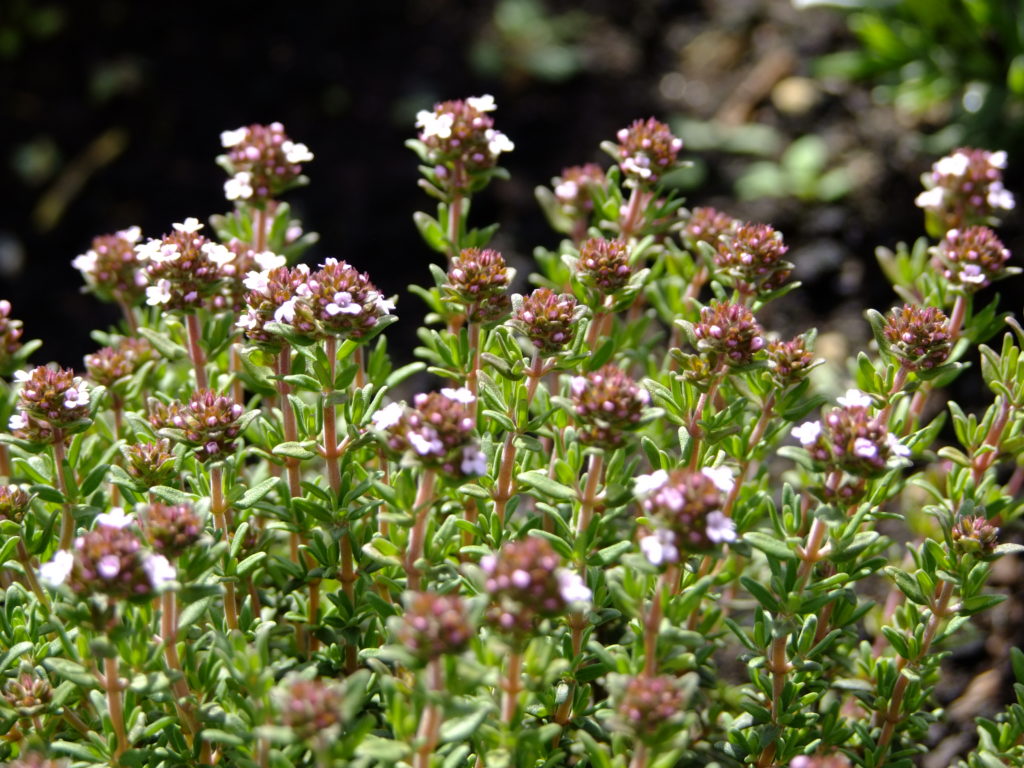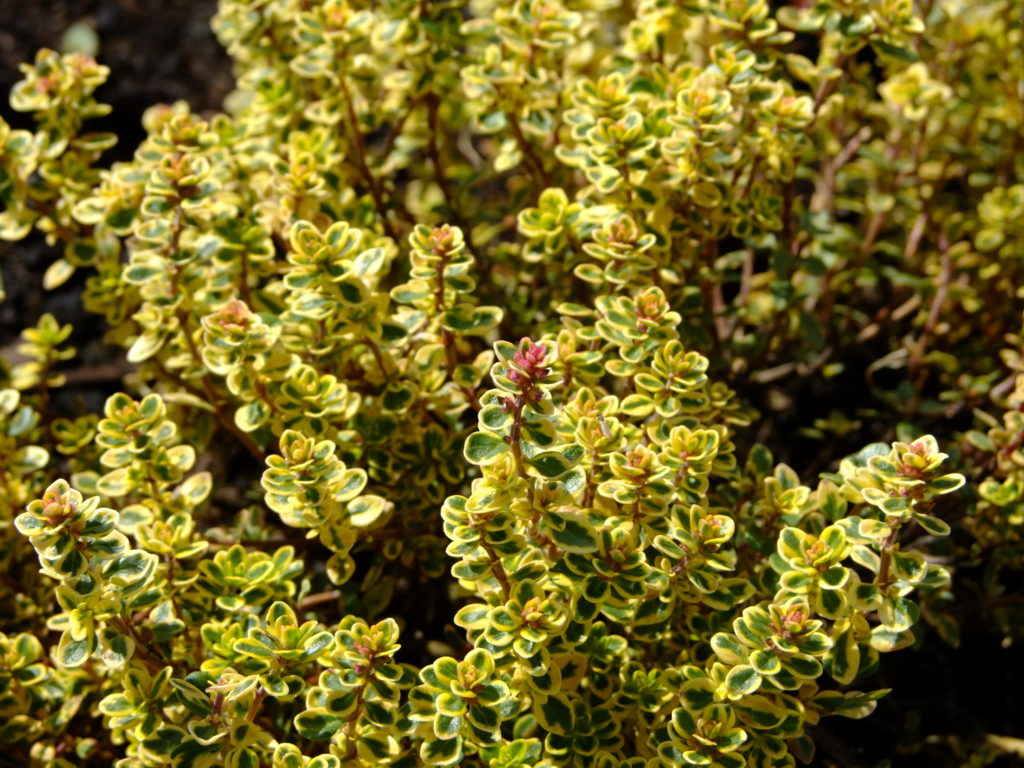 We have also planted some Calendula seedlings in the beds and hope to sow some Poached Egg plant seeds and Chive seeds over the weekend. I ordered these seeds a few weeks ago so was delighted we finally got them!
And I ordered some Salvias and Echinacea plants from Kilmurry Nursery which should arrive mid-week.
So far, the butterflies we've had visit are Small Tortoiseshell, Peacock, Orange Tip and Wood White (I think), so I think the pollinator garden is coming along nicely 🙂