After planting the wildflower seeds last weekend, we thought our next project would be to make a bee/bug house that we could position on the wall behind where the wildflowers will grow. We had already collected a few branches & twigs from the patch last week, and we had a pallet that we could break up for the frame so we were all set.
It's amazing how much "stuff" is lying around that you can use… a lot of it is off-cuts and old pallets that my other half never gets rid of (luckily!) – he "knew they would come in handy one day" 😉
First thing we did was build the frame from an old pallet, make a few compartments inside, and fix a few sticks around it to "prettify" it…
Then we piled in as much as we could of different natural material, along with an old hosepipe cut up. We drilled holes into the bigger logs to make little cavities for the creepy crawlies…
An added bonus of being with someone who owns a business cleaning moss off roofs (Mr Kerb Appeal) is the bucket loads of untreated dried moss we have lying about the place, perfect for jamming into the spaces in between the twigs 🙂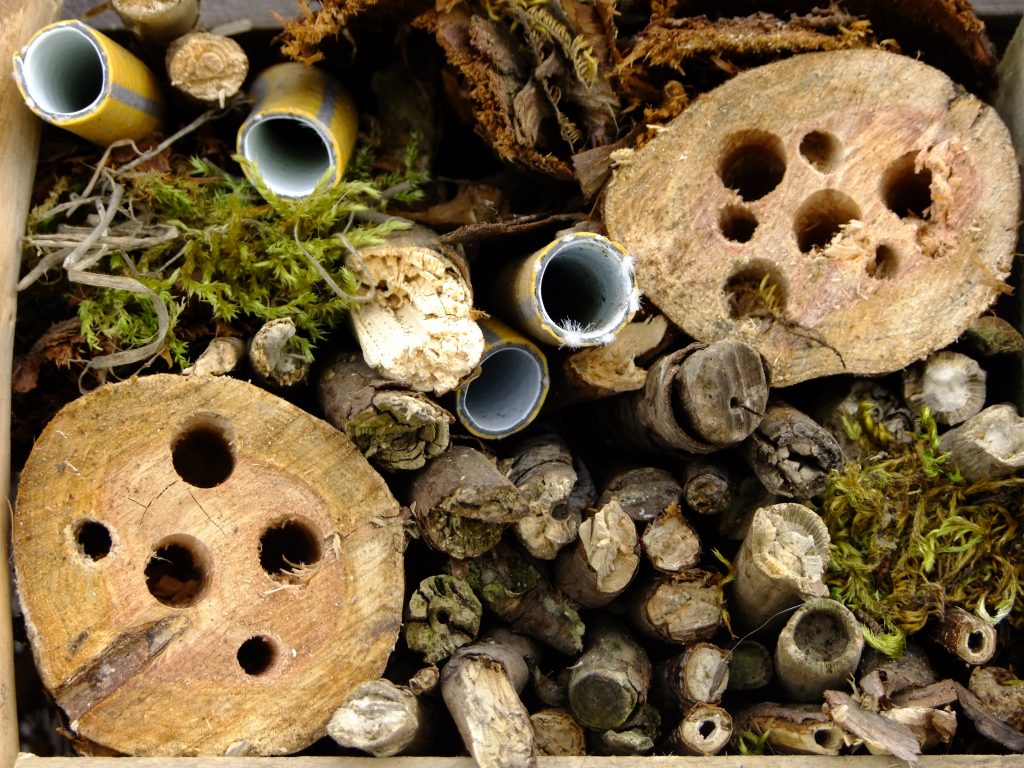 I know I go on about how much I love living where we do in the countryside, and today I found another benefit of living next to old farm buildings & barns… there is always old slates & bits of hay lying around discarded – perfect for our bug house 🙂
We fixed some slate across the top to make a small roof, and the final thing we did was attach some wire mesh across the front to hold it all in…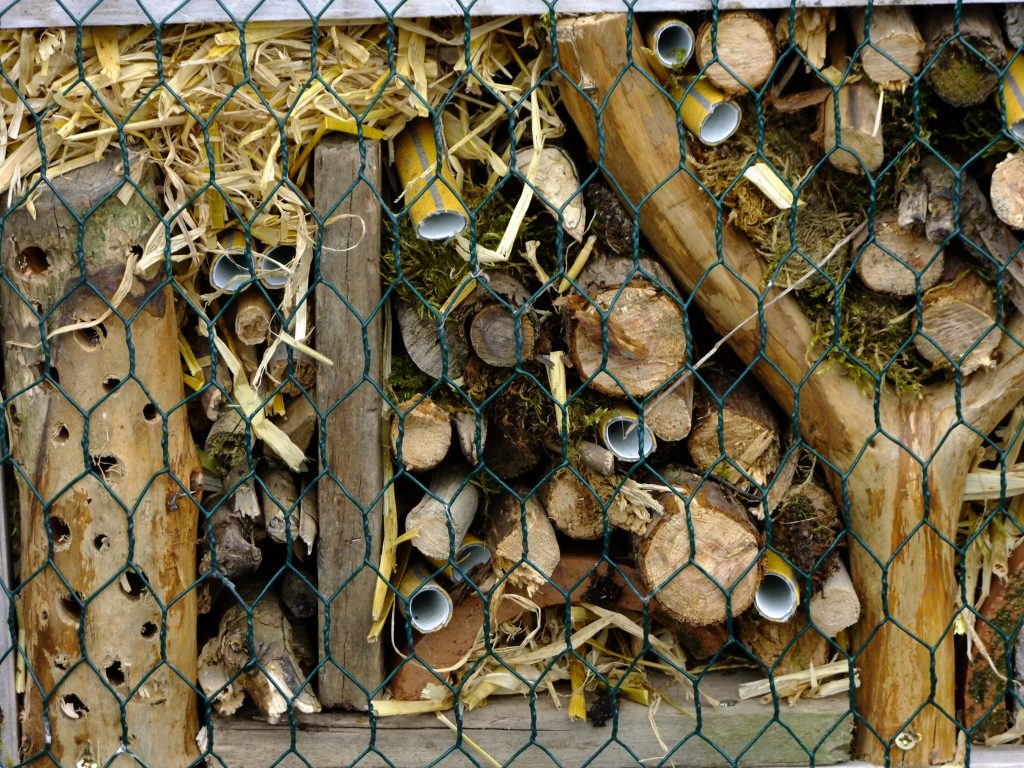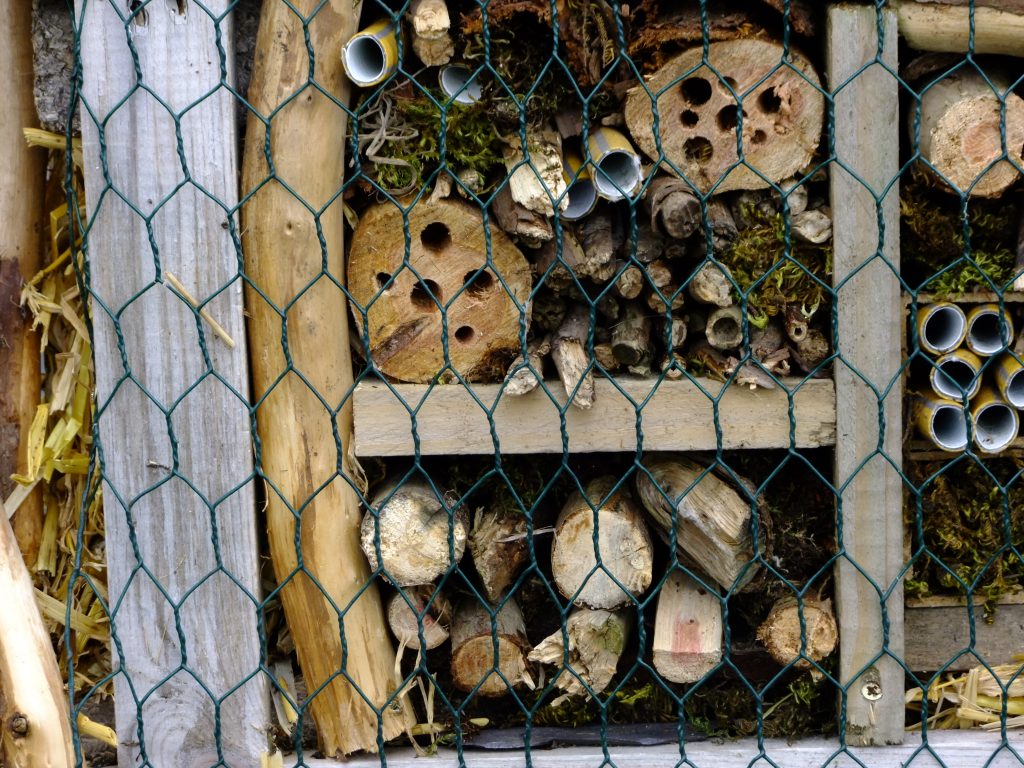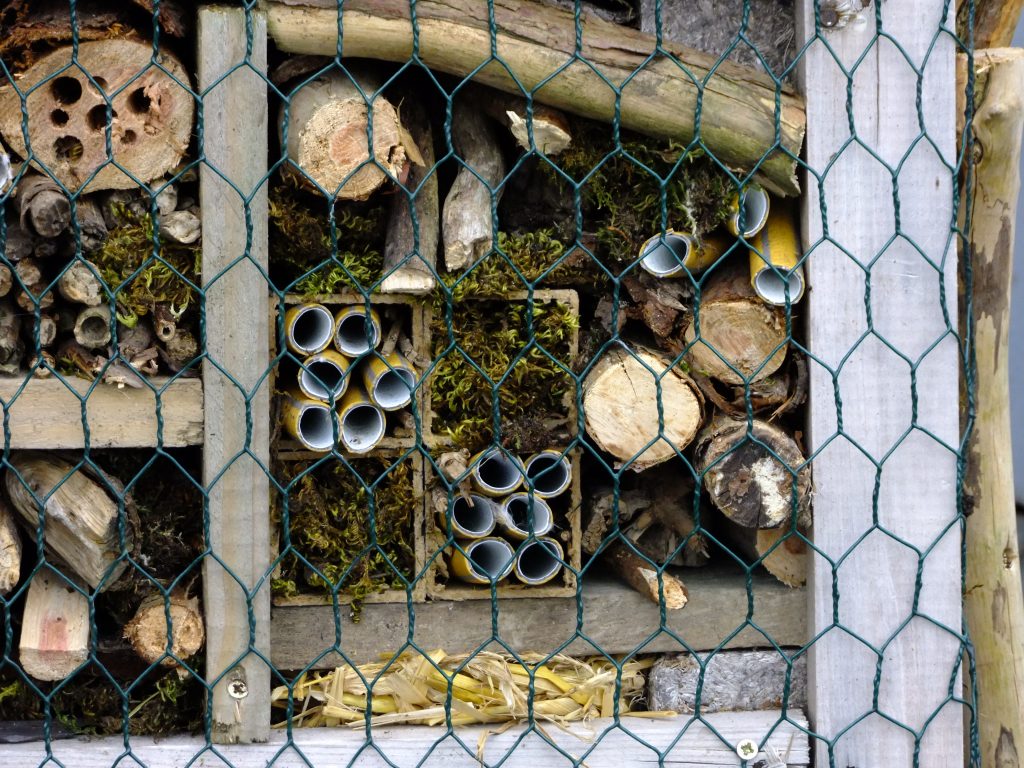 I don't think we realised how big it was actually going to be! So, we're going to make a few smaller ones to put into the backyard as well around the wildflower patch… but that will be a project for the next bank holiday weekend!