It appears I may have jinxed my feeders! After posting for the first time in ages, with the promise of more regular posts, the garden birds have had other ideas! My feeders have been quite noticeably empty of late, which is good as I'm assuming it means there's more natural food around for them. But it means I have nothing to photograph or write about 🙁
However, that said, I did catch a glimpse of a male Blackcap in the hedge yesterday, so I'll be spearing some apples on canes this week to see if I can tempt it 🙂
With the garden being so quiet, I headed out to Blackditch Nature Reserve. I haven't been there in at least 6 months and I picked a gorgeous day to go! One of the advantages of working from home is that I can go out whenever I like & just work later into the evening if needs be.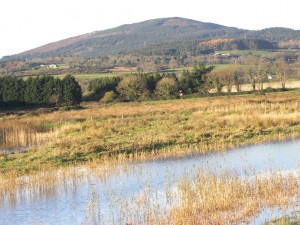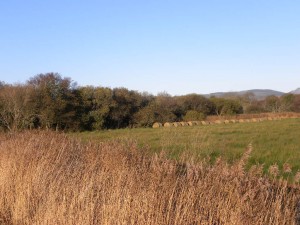 The above are views from the main hide – blue sky & warm sunshine – you wouldn't think it's November!
I keep hearing reports of Owls (both Long-eared & Short-eared), Peregrines, Merlin & Hen Harriers so I thought I'd drop by just to see. I didn't seen any raptors, but there were plenty of Shovellers, Mallards and the odd Lapwing.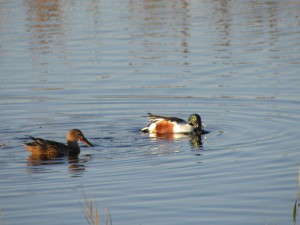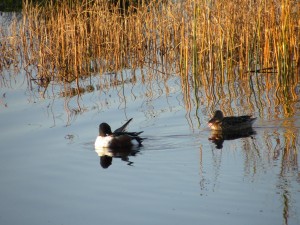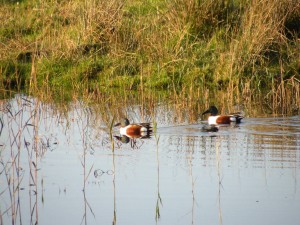 The feeders were heaving with Chaffinches, Greenfinches, Goldfinches, Coal Tits, Great Tits and Blue Tits. I was hoping to see my favourite the Long Tailed Tit, but none were there.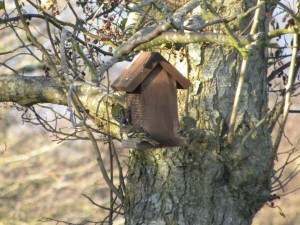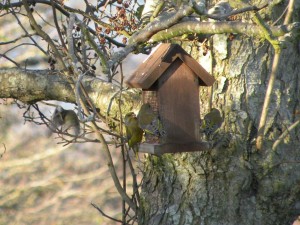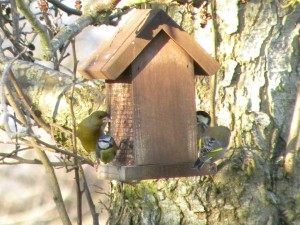 There were plenty of Blue Tits amongst the reeds too – picking at them (apologies for the poor photo).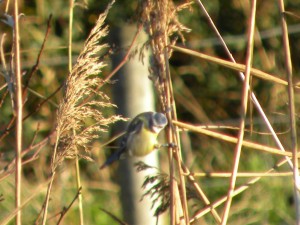 I spoke to the warden afterwards and he mentioned that caterpillars are in abundance inside the hollows of the reeds and so are providing a tasty meal for the Blueys 🙂
I caught sight of this bird feeding – didn't get a clear shot of it but I'm curious to what it is (Warren? ;-)). I'm no good with ID-ing!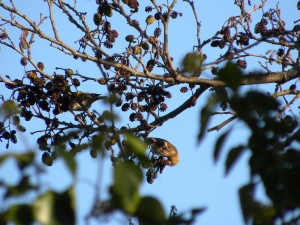 I didn't even see what the bird below was until I uploaded the photo 🙂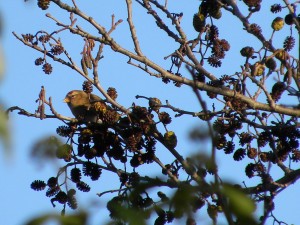 It's taken me a while but I think I'm back into the swing of things again, I'm going to try and make a conscious effort to get out most days with my camera – even if it's just into the back garden 🙂