Allow me to show you our new garden….. the stubble field! No, wait, it's still just a suburban garden in the middle of a housing estate – it's the birds who think its a stubble field 🙂
I can honestly say I've never seen so many birds in our garden at any one time! We have a huge (70+) mixed flock of Linnets, Goldfinches, Greenfinches, Chaffinches and Redpolls (maybe Lesser, I'm not sure!).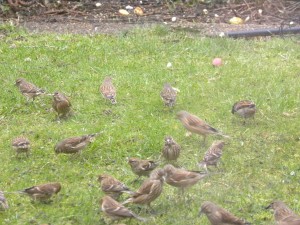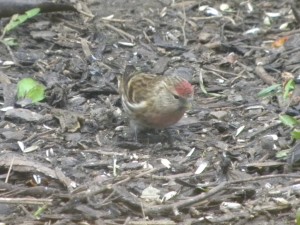 It's brilliant 🙂
The down side is that I've had to buy more feeders, more sunflower seeds and more nyger seed – but I'm sure I'll cope 🙂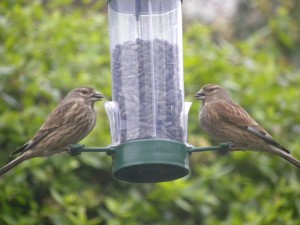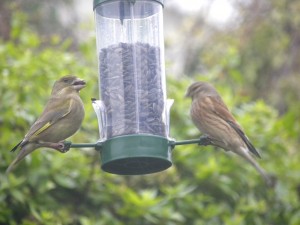 We've made our own nyger seed feeder out of an old plastic feeder and it seems to be going down a treat.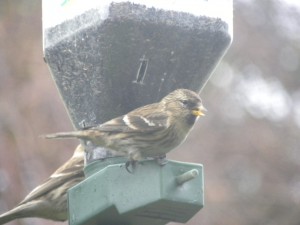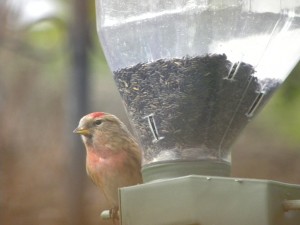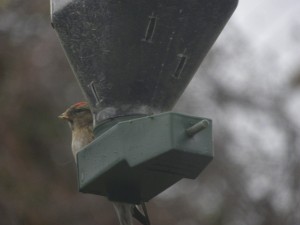 I actually feel sorry for the House Sparrows & Starlings as they don't seem to be getting a look in, but I'm making sure they also have plenty of peanuts and normal mixed seed to keep them going!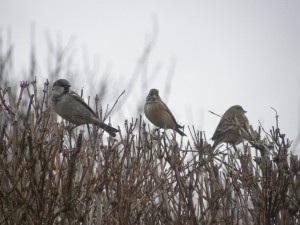 The other bit of good news is that the Brambling is still around. It came down with the Chaffinches this morning (unfortunately no photo though).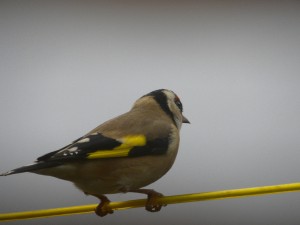 The last 2 days have been miserable… grey… wet & downright dreary so the mixed flock have lifted our spirits and certainly brought colour to the otherwise dull days 🙂